Oracle Cloud and PeopleSoft Architect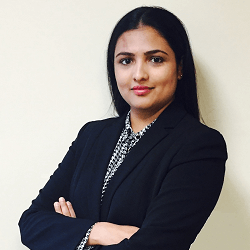 In-depth knowledge of Lift and Shift to Cloud using Integration Cloud to integrate Oracle ERP and third-party systems. Hands-on experience with Cloud Infrastructure architecture and PeopleSoft applications. Project manages all Chatbot solutions like Guru an Astute Chatbot for Campus Solutions, HR and Procurement Bots which includes developing skills, building bots, integration between the ODA and backend systems and managing project governance plans, project schedules, team goals, defining success criteria, project milestones, and budgets.
Plans and manages all phases of a project lifecycle to ensure successful delivery and implementation of engagements like Test Automation using PTF/FasTest, and the deployment of Chatbots. Ten years of test automation experience using PTF/FasTest engagements successfully across medium to enterprise companies in the Higher Ed, Healthcare, Non-profit, and Financial industries. Proven experience working in a matrix environment, managing multiple stakeholders in both Rapid Implementations and Managed Services for PeopleSoft Testing. Consulting and project management professional with expertise in leading and managing IT engagements that contribute to pre-sales, and product development initiatives for enterprise-sized accounts.