PeopleSoft Practice Lead at Astute Business Solutions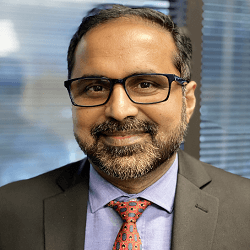 With over 18 years experience in IT consulting and project management experience in ERP, Jiyash has executed complex PeopleSoft ERP upgrades and global rollouts in Peoplesoft Human Capital Management and Finance/Supply Chain across the globe. Leading onsite, offshore, technical, QA and functional ERP implementation teams, his experience spans across HR, Insurance, retail, manufacturing (SCM) and finance industries.
With solid experience in designing and developing integrations between ERP systems, he has worked for many leading fortune 500 clients in the US and APAC regions. He has strong skills in estimation, pricing, negotiation, risk management and people management and has played multiple roles in his career as Project Manager, PeopleSoft Consultant, Technical Lead, etc.
Skills and Specialties Summary:
Project Management Elite certified consultant from Wipro Ltd.
Enterprise application design and integration architect
Application security and Data privacy solutions for ERP systems.
RFP Presentations, Pricing, Contract Negotiations, Pre-sales
Project Delivery Management
Estimation and Resource Planning
Certified Recruiter and Interviewer
Certified in ITIL and QA methodologies
HCM and PeopleSoft Certified