> 100
PTF Implementations
70%
Savings obtained
~ 500
Prebuilt Tests
Steps to implement the
PeopleSoft Test Framework

in your organization

Your project may not look exactly the same, but it will follow a similar path.
Business Case Development
In order to have success you need to define what success looks like. What outcomes do you intend to achieve? How will automated PeopleSoft testing deliver better results to your stakeholders?
Establish Scope
Resources are finite. It is important that you prioritize your automated testing energies around aspects of your PeopleSoft applications that will yield the greatest savings. To do this, you will need to prioritize the tests that are automated.
Methodically Build
You'll want to create your scripts with re-use and flexibility in mind not just to assist with future work, but to ensure efficient operation. You will want to make sure that tests are organized well, and that tests are parameterized allowing for multiple scenarios to be handled by a single effort.
Continuously Improve
Automated PeopleSoft testing with the peoplesoft test framework is not a destination, it is a journey. You should create a framework where you understand your tests, how they are running, where new functionality exists, and how to optimize so that your manual testers get the most out of their time.
Why A
Free Assessment

Can Be Useful

We've got one of the most experienced PTF teams in the industry. We're ready and willing to help you find your path forward to delivering more quickly with higher quality.
Ensure Project Success
Optimize Productivity
Identify Risks
Discover Opportunity
It's Free!
Improve Strengths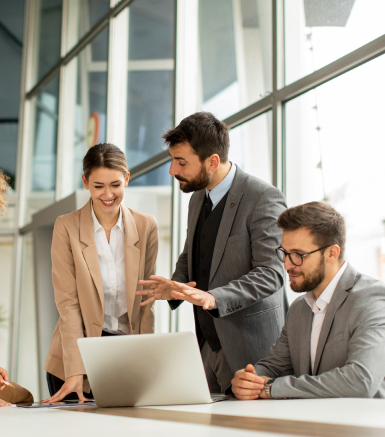 Schedule a

Free Consultation
Pick a time that works best, and we will meet with you to discuss your project. We're happy to answer questions, provide tips, and provide more services based on your need.