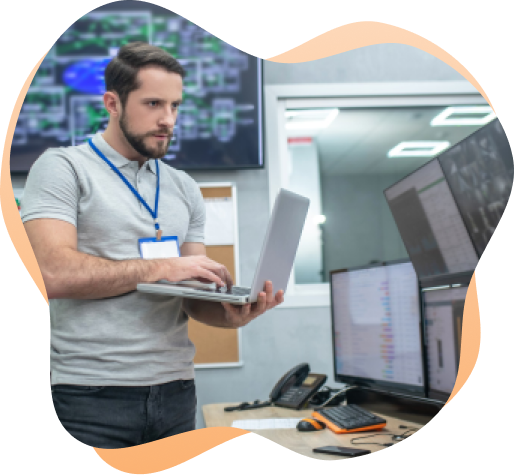 Scalability, Security,
Maintenance
Running VMware on premises presents a host of challenges that must be addressed in order to ensure the system's performance. One of the primary challenges is scalability, as the system must be able to grow with an organization's needs. This requires careful planning and optimization of resources, such as processor cores, RAM, storage space, and networking capacity. Another challenge is security; when running on-premises systems, organizations must ensure that their infrastructure is secure from external threats by implementing measures such as firewalls, antivirus software, and secure authentication protocols. Finally, VMware on premises requires constant maintenance and updates to ensure that it remains compatible with operating systems and applications. This can present a significant challenge for organizations with limited IT staffing or resources. To address these issues effectively, organizations should deploy dedicated personnel or outsource the task to a managed services provider who specializes in enterprise-level virtualization solutions.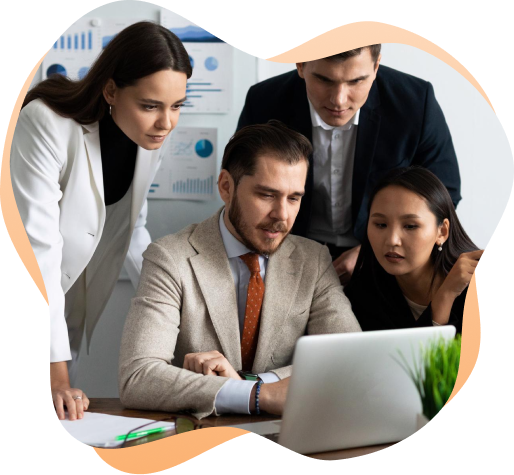 Cloud Scale Features

, Automated Management

Oracle VMware Cloud Solution is a comprehensive suite of cloud and virtualization services that provide businesses with the tools they need to run their VMware environment. The solution addresses the scalability challenges inherent in running an on-premise system by providing customers with access to a wide range of infrastructure resources, including processor cores, RAM, storage space, and networking capacity. The solution also provides full scalability and flexibility for customers; users can configure their own resource pools, allowing them to customize their computing resources as needed. This allows organizations to quickly scale up or down as needed without having to purchase additional hardware.

The security challenges posed by running an on-premise system are addressed through Oracle's secure authentication protocols and integrated firewall technology. Oracle also offers advanced antivirus software that helps protect against external threats such as malware and ransomware. Additionally, the platform's built-in monitoring capabilities allow users to monitor their systems in real time, helping them detect potential threats before they become a problem.

Finally, Oracle VMware Cloud Solution makes it easy for organizations to stay up-to-date with their VMware environment. The platform provides automatic updates of operating systems and applications so that users can be sure their environment is always running the latest version of software. The platform also enables administrators to manage multiple VMware environments from a central location, simplifying maintenance tasks such as patching and troubleshooting across multiple clusters or workloads. By providing these services in one comprehensive package, Oracle helps organizations ensure that their VMware on-premises environment runs smoothly and securely.
VMWare to OCI Project Details
De-Risk

Your Project with Astute

Astute Business Solutions offers exceptional service in the area of migrating VMWare clusters to Oracle's VMWare Cloud Solution. Their team of engineers and experts are highly adept in the latest technologies, and have managed migrations for a variety of clients with great success. With their comprehensive experience, they understand the complexities involved in such a transition and have developed an efficient process that aligns with the specific needs of each customer. The Astute team is experienced in cloud migration tools such as Terraform and Ansible to ensure seamless integration while minimizing downtime and cost. Additionally, they understand how to minimize risk by taking a multi-phase approach that includes detailed planning, testing, validation, security hardening, and knowledge transfer. Furthermore, their expertise extends beyond just data migration; they also provide architecture design services that enable customers to create an optimized cloud platform based on their individual requirements. As such, Astute Business Solutions is an ideal choice for anyone looking to migrate their VMware clusters to Oracle's VMWare Cloud Solution at minimal costs and disruption.
Why
Choose Us?
Oracle VMware Cloud Service migration with Astute is an incredibly versatile and powerful service, offering key differentiators that set it apart from other system integrators. Firstly, Oracle VMware Cloud Service provides customers with a high degree of flexibility and scalability when migrating their systems to the cloud; this allows for users to move their applications quickly and securely to the cloud environment without sacrificing speed or performance. Additionally, Astute's experience with VMware migrations accelerates migration processes significantly, ensuring that businesses can transition seamlessly without disruption. Furthermore, Astute's team of engineers and developers provide an unparalleled level of technical support throughout the entire process; this ensures that customers have access to real-time expertise every step of the way. Finally, Astute works with businesses to craft an individualized roadmap based on their goals, providing tailored advice and guidance along the way. In sum, Oracle VMware Cloud Service migration with Astute offers a streamlined, secure and highly efficient system integration experience ideal for modern businesses looking to migrate their applications and services to the cloud.
Business
Migrating VMWare clusters to Oracle VMWare Cloud Service with Astute offers numerous benefits for businesses. By leveraging the cloud service, businesses can reduce the cost of hardware and software acquisition by utilizing virtual resources more efficiently. Additionally, they can also reduce IT labor costs associated with deploying physical hardware and managing software updates and patches. Furthermore, Astute's comprehensive managed services enable businesses to outsource their IT infrastructure management tasks such as patching, backup/restore, storage replication and security monitoring. This helps them to reduce operational costs while gaining access to a wide range of advanced features that help improve scalability, performance and availability of applications.
Technology
Migrating VMWare clusters to Oracle VMWare Cloud Service with Astute affords users a plethora of benefits. Most notably, organizations are capable of leveraging the virtualization technology that comes with the service to reduce costs and IT overhead in an incredibly efficient manner. The cloud architecture used by Oracle VM Cloud Service provides users with high availability and scalability, enabling them to run multiple application workloads at once while keeping their operations secure and reliable. Additionally, organizations have the capacity to leverage powerful analytics tools that come with the service to gain greater insights into their environment and optimize their resources accordingly. Finally, users can rest assured knowing that Oracle VM Cloud Service includes 24/7 support to address any questions or issues they may encounter. As such, migrating VMWare clusters to Oracle VMWare Cloud Service with Astute is a wise decision for those looking for an advanced solution that offers numerous technology benefits at an affordable cost.
In-person
September 18, 2023
09:00 AM ET
Oracle Cloud World
In-person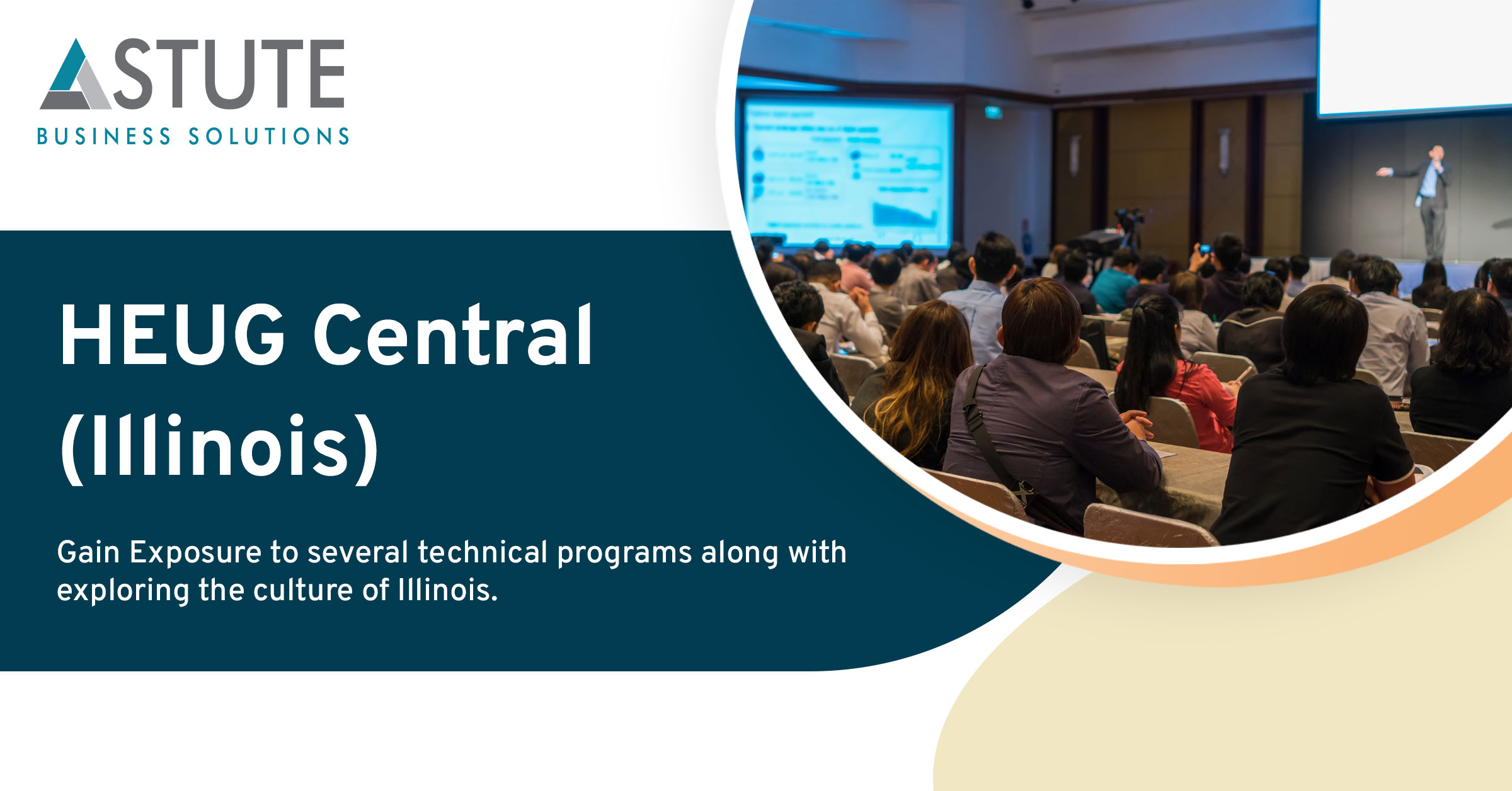 October 2, 2023
09:00 AM ET
HEUG Central - Illinois
Virtual event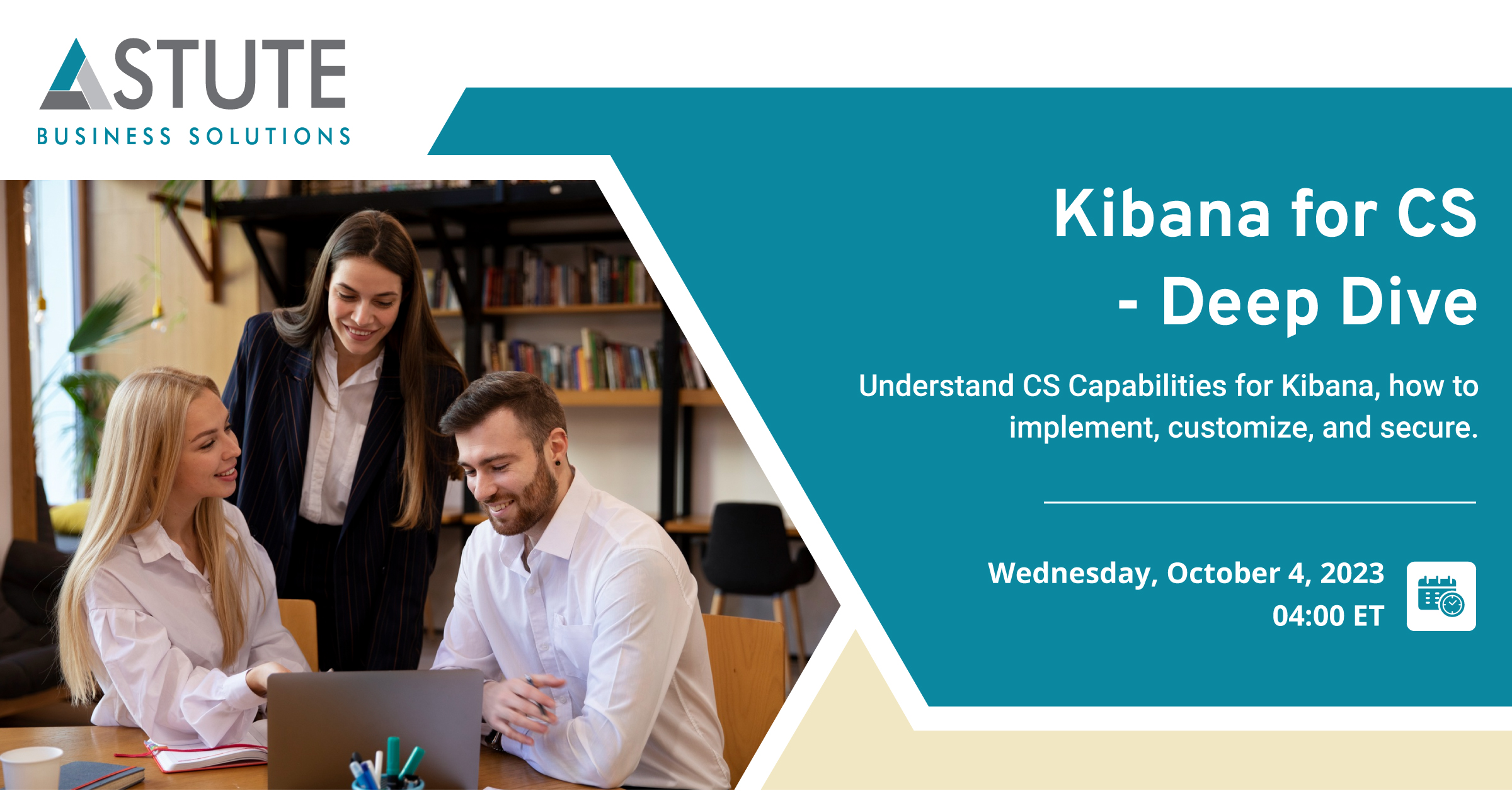 October 4, 2023
04:00 PM ET
Non-technical
Peoplesoft reporting
Kibana for CS - Deep Dive
In-person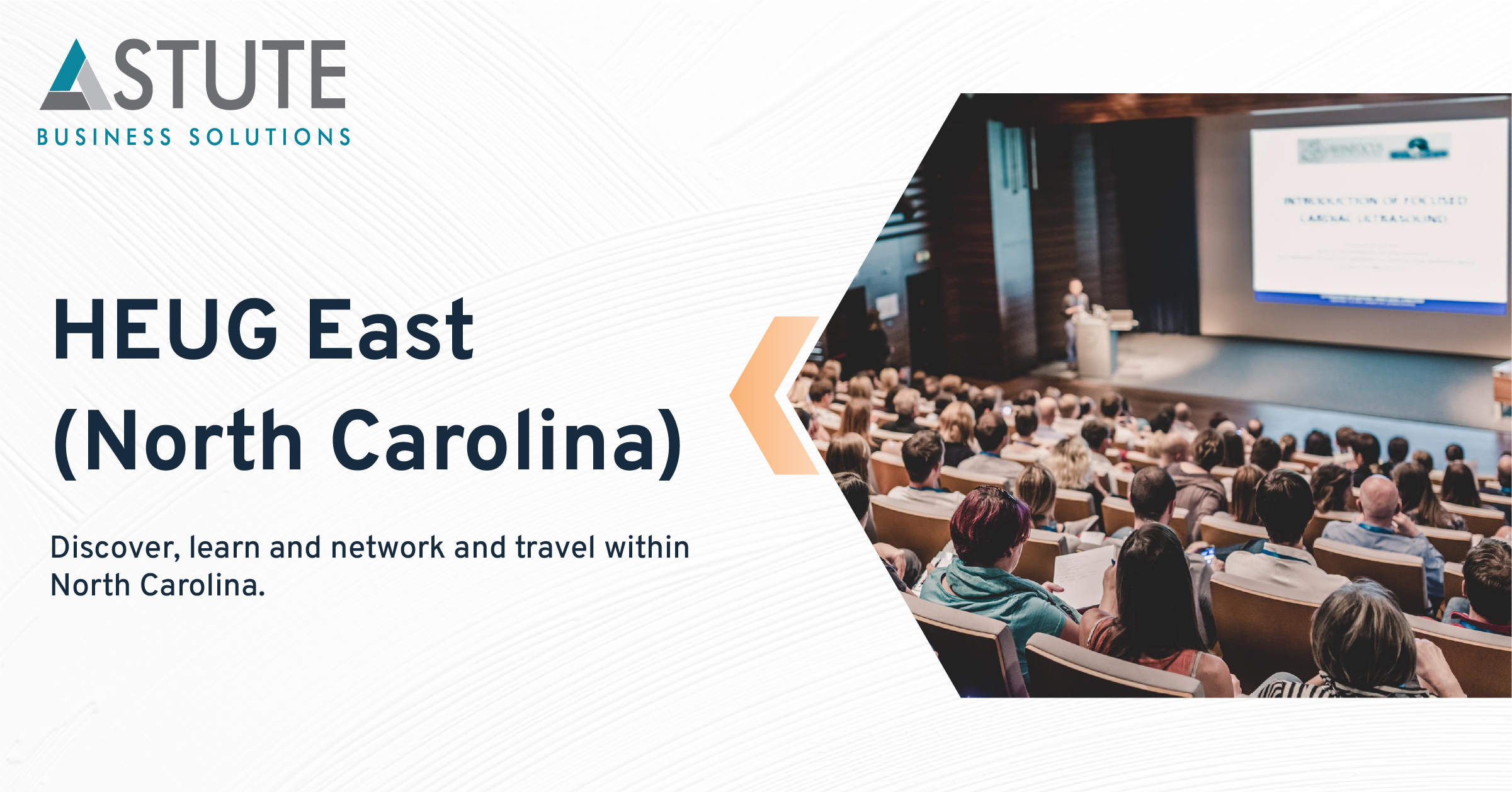 October 9, 2023
09:00 AM ET
HEUG East - North Carolina
Virtual event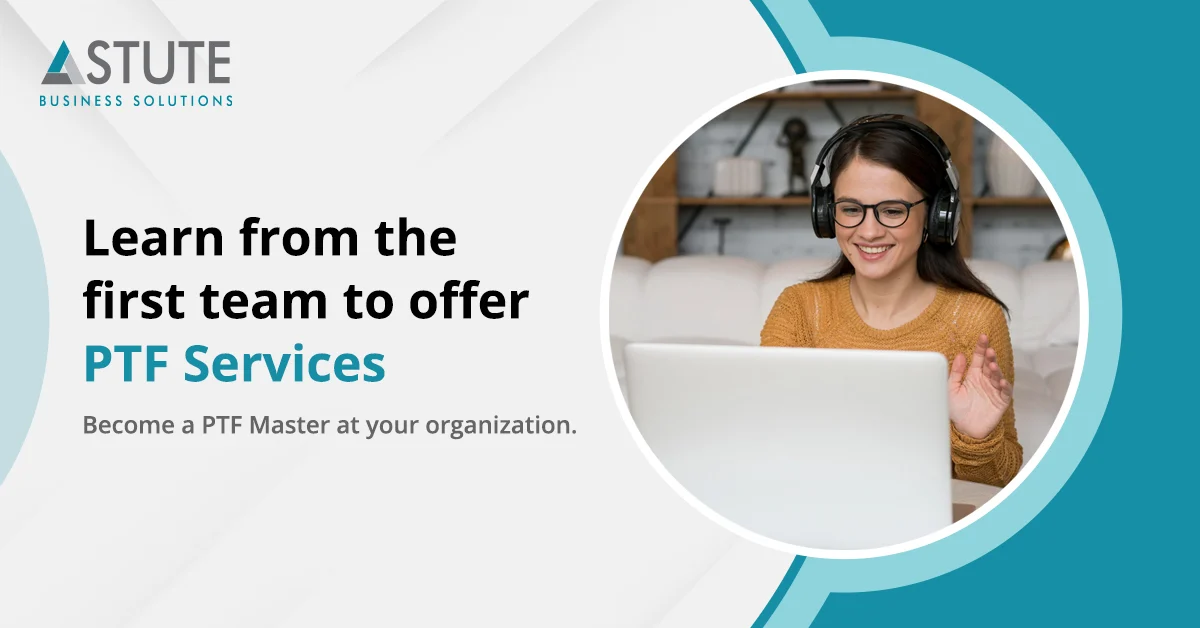 October 11, 2023
04:00 PM ET
Technical
Peoplesoft testing
Webinar: Mastering PTF - Tips and Tricks for CS
Virtual event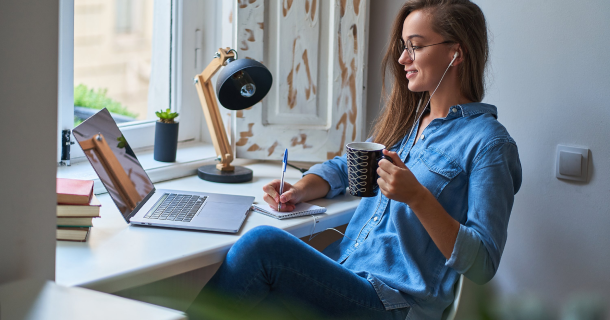 October 23, 2023
04:00 PM ET
Virtual Conference: RECONNECT Dive Deep
Ready to
Connect?
Please fill the following form, we will get back to you within a business day.
General Contact Form