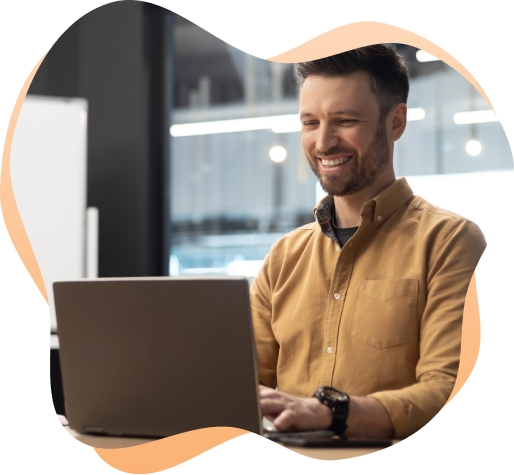 What is Regression Testing?
As changes and updates are made to PeopleSoft applications, regression testing ensures that existing functionality remains intact. It involves retesting previously tested components to ensure that no unintended side effects or issues arise.
FasTest Features
Using FasTest and PeopleSoft Test Framework, PeopleSoft customers can overcome testing challenges and build agility into implementations and maintenance projects. FasTest is the only Oracle Validated Integration solution for PeopleSoft test automation that solves business problems by automating testing in Human Capital Management, Financial and Supply Chain Management, Campus Solutions, Enterprise Learning Management, and Interaction Hub applications, across all PeopleTools releases. FasTest delivers Test Automation Tools and Managed Test Automation Services to help customers cope with the life cycle of PeopleSoft application maintenance.
FasTest is purpose-built for PeopleSoft applications, is natively integrated and certified with PeopleTools and PeopleSoft Test Framework. FasTest delivers:
01
Pre-Built PTF Test Libraries
02
Test Automation Dashboards
FasTest is more than technology, it is a set of tools and processes that address not just test coding and execution pain point, but also the lifecycle management challenges of PeopleSoft applications. FasTest delivers the ability to track and maintain all test assets, update them with new releases of PUM and Tools, test implementation and test management best practices, training for FasTest and PTF, and ongoing maintenance and support services.
01
Test Dashboards with KPI's
02
Defect Management tool
03
Test Lifecycle Management
04
Maintenance and Support
FasTest

helps you get your regression testing done more quickly
Business
Easily Add New Features
With FasTest, tackling PeopleSoft PUM Updates, PeopleTools Upgrades, and implementation and enhancement projects are no longer daunting projects. Business users can adopt new features and technologies at a faster pace than ever before. FasTest delivers business benefits by:
Shorter project timelines
Reliable outcomes
Repeatable tests and processes
Happy users!
Technology
Completely Eliminates Manual Testing
FasTest enables IT organizations to get away from the cumbersome and painful process of building, maintaining, and using manual test scripts in Excel or Word. Instead, they switch to rapid development and maintenance of automated PTF tests and gain complete visibility and transparency. FasTest uses pre-built test libraries and best practices to jumpstart PTF implementation projects and delivers continued support with Managed Testing Services. FasTest tools bring a holistic approach to integrate testing into your SDLC processes.
Respond faster to business needs
Speed up PUM Update and Tools Upgrade projects
Reduce bugs by bringing consistency and reliability to testing
Increase testing coverage and volume
Schedule an

Appointment Now
Meet with an Astute expert today, we would love to help you think about your enterprise applications, and how the cloud can deliver greater value to your customers.
Ready to
Connect?
Please fill the following form, we will get back to you within a business day.
Designed to Help You Succeed on Oracle Cloud
Zero Cost

Migration
Investing in your long-term success and aligning with your business objectives is important to your success. Let Astute help you migrate to Oracle Cloud so that you can stay focused on our core mission and revenue-generating activities.
Accelerate
Deploy workloads in days and weeks.
Automate
100% Automation for Cloud Migration.
Upgrade
To latest Application, DB and OS
Optimize
Performance and Security
The
Cloud Migration

of Your Dreams
We understand, in the past when you've heard about moving your application to new infrastructure it gives you a bit of anxiety. One of our goals at Astute Business Solutions is to conduct your cloud migration in a manner that brings you comfort, confidence, and peace that your application is being moved professionally, with minimal impact on your users, to the very best technology that Oracle has to offer today.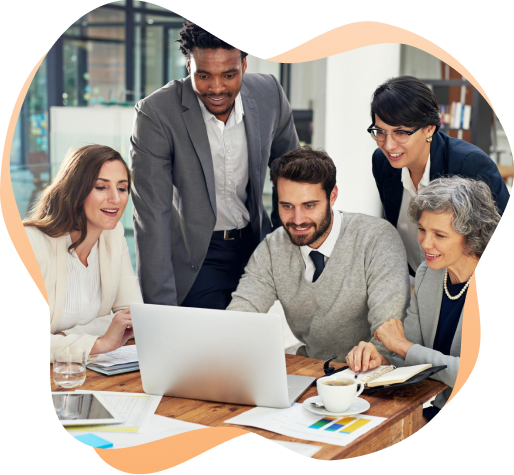 Care
For Detail
While we're obsessed with repeatable processes enabled by automation, we also acknowledge each customer's environment has its nuances. Our approach to cloud
migration is paced, measured, and bespoke to your organization's specific needs and desires.
We believe that The Carpenter's Rule of measure twice, cut once applies to cloud migration projects. When you engage with us, you'll find that we are meticulous about understanding your current infrastructure and business practices; we do this as it helps us to ensure your cloud migration experience is seamless.
We understand that change is hard and that projects can face challenges when underlying assumptions change, so we adapt and stay on track while accommodating some minute items to satisfy your business need. Our confidence in our team and solutions helps us offer you fixed-fee Oracle Cloud engagements.
Oracle
Cloud Migration

FAQ
Frequently asked questions regarding Astute Business Solutions Migration Service to Oracle Cloud.
What is the typical duration of an Oracle Cloud Migration project?
The duration of your Oracle Cloud Migration project is largely dependent on the size and number of environments you are migrating as well as your ability to test and validate the migration process. On the short end we've seen some migrations complete in less than 10 weeks, on the long end we've had a project run 20 months. The average duration of a Cloud Migration is around 12 weeks.
How is an Oracle Cloud Migration priced?
There are several factors that work into the price of an Oracle Cloud migration.
Number and Size of Environments
Complexity of Environments
Estimated Duration of Migration Project
Customer Appetite for Change
Is the migration a pure lift and shift, or is it move and improve?
If you purchase a three year Managed Services contract from Astute Business Solutions, we have a program that provides you with a free cloud migration project (lift and shift).
Have you performed an Oracle Cloud Migration in my industry?
Astute Business Solutions is Oracle's premier partner for Applications Unlimited migrations to Oracle cloud. We have successfully migrated customers of varying sizes to the Oracle Cloud in the following industries:
Energy
Financial Services
Healthcare
Higher Education
Hospitality
Life Sciences
Manufacturing
State and Local Government
Can you migrate PeopleSoft to the Oracle Cloud?
Yes! PeopleSoft is our heritage as a company, and one of our strongest offerings. We are competent and confident that we can move your PeopleSoft environments, regardless of pillar, to the Oracle Cloud.
Can you migrate Ellucian Banner to the Oracle Cloud?
Yes! Ellucian Banner runs its very best when it's hosted on Oracle Cloud Infrastructure. Astute Business Solutions has a great track record of performing Ellucian Banner migrations to Oracle Cloud. Our long experience with higher education and expertise with Oracle cloud make Ellucian Banner a perfect fit for Astute Business Solutions.