Health Care
PeopleSoft healthcare solutions provide access to the analytics needed by healthcare providers to improve the efficiency and quality of patient management while keeping costs down. These solutions enable real-time collaboration, coordination and reporting to take your healthcare organization to the next level of patient care.
Human Capital Management
Workforce Management
Workforce Service Delivery
Talent Management
Purchasing & Inventory
Order Management
Supplier Relationship Management
Supplier Contract Management
Financial Management
Amid policy reform, changing compliance regulations, tight budgets, and staffing challenges, healthcare organizations have to maximize their resources without sacrificing quality care or patient safety. An emphasis on values-based medicine, increasing patient expectations, coordination of the continuum of care and advances in information technology all require hospitals and healthcare systems to quickly adapt.
We at Astute Business Solutions follow the HIPPA Security Standards for all our healthcare client projects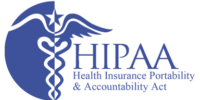 FasTest Health Care Customer
Leading Utah-based healthcare customer realized time and cost benefits by adopting the test automation solution for 16 modules across PeopleSoft Financials and Supply Chain during its upgrade from version 9.1 to version 9.2.
Application – PeopleSoft 9.1 Financials and Supply Chain with 16 modules implemenation
Test Repository – 380 business process tests including 1000 transactions
Transform Upgrade Testing
Minneapolis based award-winning nonprofit health care Customer adopted Astute's test automation solution for its end to end business process tests to increase the test accuracy and test coverage.
Application – PeopleSoft 9.2 FSCM and HCM
Test Repository – We executed 100 functional test scenarios including about 1000 transactions