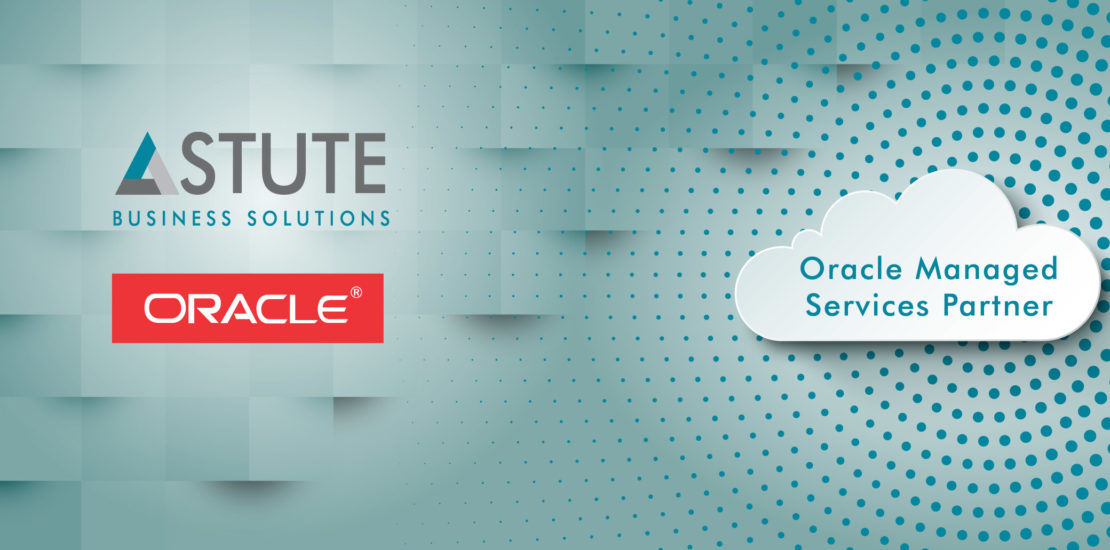 Astute Business Solutions is Now an Oracle MSP & Velocity Partner
Gold Standard Partner
Astute Business Solutions, a Cloud partner of the Oracle Partner Network (OPN) is now a part of the Oracle Managed Service Provider (MSP) Program! The Oracle MSP Program largely facilitates rapid migration and end-end deployment of your Oracle workloads and infrastructure on Oracle Cloud Infrastructure. Astute's managed services now encompass moving your Oracle Workloads to OCI & end-to-end management of that on OCI, which includes App, web, DB & Infrastructure.
"By working with Astute, who has built our managed solution on Oracle Cloud Infrastructure, the university is saving $1 million annually compared with competing solutions we explored. And we benefit from their joint expertise with PeopleSoft and the latest public cloud infrastructure."

-Francisco Acuña Castillo
Astute's Services
Our Managed services help you stay focused on time-intensive business operations whilst ensuring high compliance and security of the system with a significant amount of agility. With the paradigm shift of hosting end-end enterprise solutions by simulating your infrastructural environment in the Cloud, Astute's Managed Services' model that covers network management, storage and security, DB management, directly impacts your 'time-to-market'.
Essentially, the Oracle Cloud MSP program recognizes partners with core skills in automated monitoring and analytics, including deploying upgrades to tools and applications on the Oracle Cloud infrastructure.
About Astute Business Solutions
Astute Business Solutions has been a pioneer in helping clients transform their businesses through innovative, practical, and cost-effective methodologies using Oracle Solutions – both on-premise and Cloud. We simplify transformations across small and medium level businesses, and eliminate capital-intensive costs whilst maximizing your ROI. Our in-house technological expertise backed by the tools that we have designed over our delivery curve has been a key differentiator in the preferred Oracle Partner spectrum.
About the Oracle Partner Network
The Oracle Partner Network (OPN) is a premium Oracle partner program that facilitates partners with a key advantage to develop, sell and implement Oracle solutions. This channel partner program typically provides resources and benefits for value-added resellers, independent software vendors, and other businesses that want to collaborate with Oracle. The OPN offers high-end training and support for specialized knowledge of Oracle's products and solutions, and their implementation. With Oracle's strong growth trajectory in terms of its portfolio of products, partner base, and business opportunity are bound to accelerate and drive productivity across all levels of enterprises.
The OPN has now started to recognize and appreciate partners for their investment in Oracle Cloud applications and solutions with benefits increasing manifold with each ascending program tier. This program also allows partners engaging with Oracle to use their Oracle Cloud expertise as a key market differentiator with proven success with customers through the OPN Cloud program.
Not only does this innovation-centric program complement the existing OPN program, but also offers all levels with tiers of recognition and progressive benefits for partners working with Oracle Cloud.
To learn more visit: http://www.oracle.com/partners.