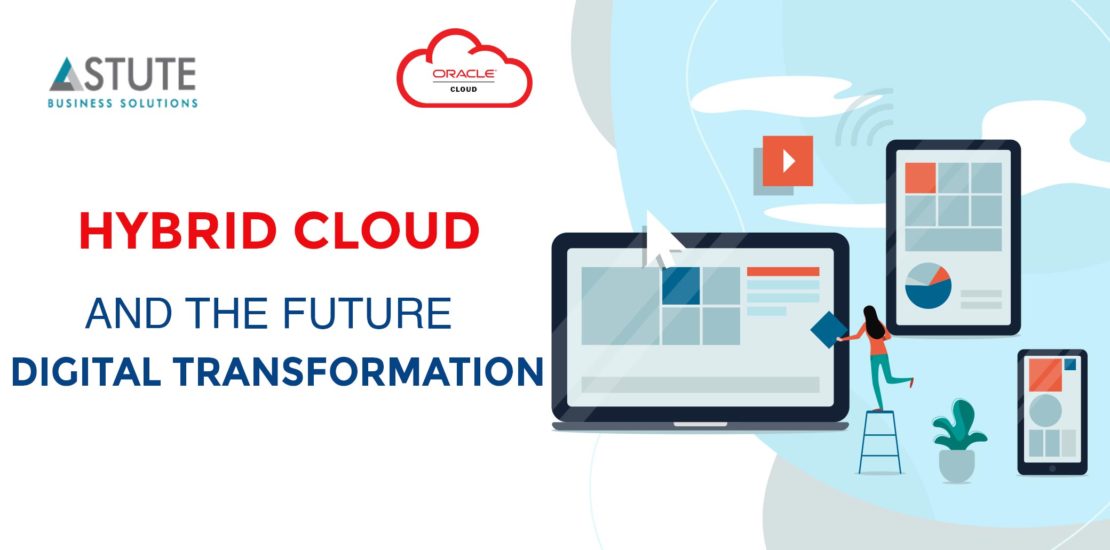 Hybrid Cloud Adoption - Win-Win for Oracle Customers - Cloud Advisory
ORGANIZATIONS ON ORACLE CLOUD INFRASTRUCTURE: WINNER WHEN IT COMES TO HYBRID CLOUD
By the year 2020, 90% of organizations will have adopted some type of Hybrid cloud.

-Gartner
With cloud adoption becoming an integral measure for organizational success, implementing the right cloud deployment model in your organization in compliance with workflow and data retention policies is imperative. Organizations that are struggling with the upkeep of their on-premise data center can now simulate a complete cloud environment with Hybrid cloud adoption. Essentially, a harmonious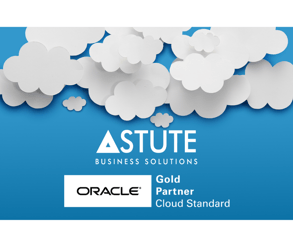 orchestration of on-premise private cloud resources combined with public cloud such an Oracle Cloud Infrastructure resources whilst retaining the existing infrastructure can help leverage the speed and agility of the cloud. The Hybrid Cloud model based on Oracle's red stack-based architecture allows seamless migration of workloads and data between private and public clouds with a large number of flexible options for data deployment and usage.
TYPICAL DRIVERS FOR HYBRID CLOUD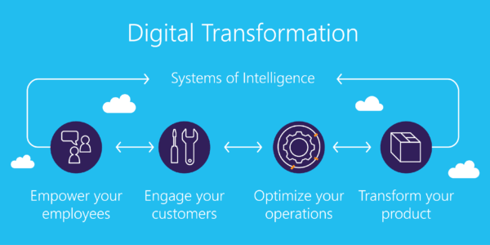 The Hybrid cloud computing environment is typically an evolving amalgamation of public cloud, private cloud, and the on-premise infrastructures. Each isolated instance comprises various touch points and integrations notwithstanding the fully independent and insulated infrastructures that prevent data leakage between platforms.
Multiple deployment models in a Hybrid cloud are used to create a secure, seamless, and automated environment for high productivity and flexibility. Organizations are, therefore, enabled to integrate confidential data from the private environment with their applications running in the cloud – the onus of which of the applications, data, and resources reside in a public cloud, and which should stay in a private cloud, and the information flow between them is theirs.
HYBRID CLOUD ADOPTION WITH ORACLE - WIN-WIN FOR ORACLE CUSTOMERS
What with the Hybrid cloud being a blend of the best elements of private and public clouds, some of the primary benefits are:
- INCREASED FLEXIBILITY AND SCALABILITY
The flexibility of the Oracle Cloud Infrastructure along with largely Hybrid Cloud adoption helps downsize in-house IT infrastructure and is resource intensive, as a fixed-cost investment in the on-premise IT infrastructure that may not be efficiently utilized. A more viable option for data of low latency levels and that is not frequently accessed is to be migrated to a secure yet, less expensive public cloud with easier access.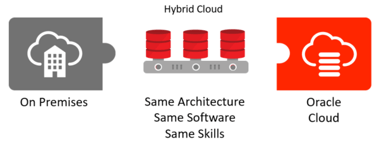 - LOWERED UPFRONT COSTS
The public cloud element of the hybrid cloud offers various cost-effective IT resources by tremendously cutting down capital and labor expenses. With the Oracle Cloud infrastructure being available on a subscription model basis, they can be quickly scaled, redeployed, or stopped when necessary, thereby, eliminating costs through increased efficiency.
- INCREASED ACCESSIBILITY WITH PRIVATE INFRASTRUCTURE AND PLANNED DISASTER RECOVERY
An organization sans the cloud is often exposed to risks, with data recovery being capital and resource intensive, including leased or owned backup sites and applications. The prime focus in on-premise data center maintenance is an investment on an in-house disaster recovery plan, while the Oracle's Hybrid cloud model is elastic in terms being able to simulate applications and infrastructure, and store recovery data for a tenth of the cost of on-premise disaster recovery solutions.
- STREAMLINING OF AGILE METHODOLOGIES
With agility being the prime driver for growing business, Oracle cloud adoption is becoming integral for DevOps functions and on-the-fly customer requirements. As a Hybrid cloud solutions provider, Oracle enables easy and efficient collaboration within cross-functional teams while migrating to and from environments.
SHOULD YOU GO HYBRID?
The bottom line is Should your organization adopt the Hybrid cloud infrastructure? A study by 451 Research revealed that, by 2019, 69% of companies will operate in Hybrid cloud environments, and 60% of workloads will be running in some form of hosted cloud service (up from 45% in 2017). This research establishes that the benefits of

the Hybrid cloud appeal to a gamut of heterogeneous enterprises. While your low-risk choice is hybrid cloud to take a step by step approach, Oracle Cloud Infrastructure enables you to bridge the gap and provide you a seamless experience with a like-to-like architecture which serves as an extension to your on-prem environment. This Oracle architecture that is now an extension of your on-prem architecture helps you take advantage of the Cloud capabilities while you still have the control to the critical elements of the business processes.
ORACLE ON ORACLE IS BEST SUITED FOR HYBRID CLOUD DEPLOYMENTS
Since still most of the organizations are having 60% or more of their IT environments on-premise, Oracle becomes the best-suited solution for hybrid deployments as Cloud architecture should be the extension of On-prem architecture. Especially enterprise applications such as PeopleSoft applications which has many integrations with On-Prem applications such as Taleo, recruiting, finance, payroll, SCM etc., Oracle Cloud Infrastructure helps organizations automate the L&S with the integrations intact to the supporting connected business applications. While in the Oracle Cloud Infrastructure, as businesses run their On-prem and Cloud Deployments on the same architecture such as x86, Linux, Oracle DB and MW, Cloud becomes an extension of their existing on-prem architecture while delivering additional automation and seamless management as part of their enterprise digital transformation. These lego pieces that look alike deliver seamless Hybrid Cloud experience while Organization takes their steps towards a Cloud Journey.
To get your PeopleSoft running on Oracle Cloud contact us info@BeAstute.com
or call us at 925-924-1402
Arvind Rajan is Co-Founder and CEO of Astute Business Solutions. He is leading the expansion of Astute services to include Cloud Managed Services, Disaster Recovery on Cloud, and Integration and Process Automation using Platform Cloud Services.
Tags
Related Posts
Subscribe Our Newsletter
Gain access to exclusive insights, technical know-how and crucial knowledge from Astute experts.