PeopleSoft Load Testing Services
Facilitating Validated Performance

For Your Most Important Workloads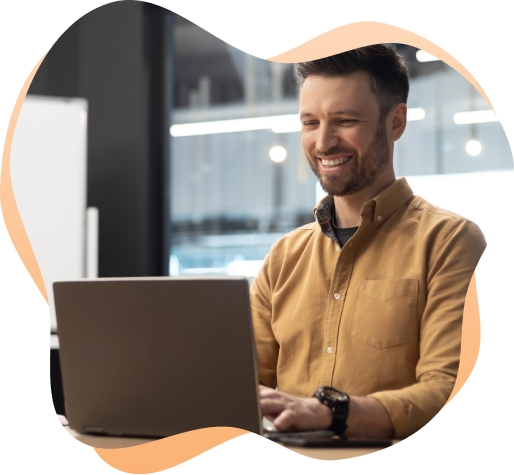 Load testing is a type of performance testing that involves simulating real-world user loads and measuring the system's response under those loads. The goal is to assess how well your PeopleSoft application performs when multiple users access the system simultaneously, execute transactions, and generate varying levels of load. Steps in our load testing process:
Plan
Design
Build (Scripting)
Configure
Execute
Analyze
Report
Optimize & Retest
Our Features
We craft consumer-centric solutions by embedding diverse features and functionalities.
FasTest is purpose-built for PeopleSoft applications, is natively integrated and certified with PeopleTools and PeopleSoft Test Framework. FasTest delivers:
01
Pre-Built PTF Test Libraries
02
Test Automation Dashboards
FasTest is more than technology, it is a set of tools and processes that address not just test coding and execution pain point, but also the lifecycle management challenges of PeopleSoft applications. FasTest delivers the ability to track and maintain all test assets, update them with new releases of PUM and Tools, test implementation and test management best practices, training for FasTest and PTF, and ongoing maintenance and support services.
01
Test Dashboards with KPI's
02
Defect Management tool
03
Test Lifecycle Management
04
Maintenance and Support
Let our
professionals
help you attain the performance you need
Ensuring your system can reliably meet user demand
Our load testing service provides you with access to our seasoned professionals, providing the validation you need in the most cost effective manner.
Identify Bottlenecks
Gain Scalability Insight
Improve User Experience
Optimize System Performance
Proactively Identify Problems
Validate your Infrastructure and Configuration
Mitigate Risks
Load Testing Tools
We make optimum use of the robust load testing tools available to accurately define the software speed and performance. Some of them are as follows:-
Apache JMeter
LoadRunner
LoadComplete
Silk Performer
Rational Performance Tester
Schedule an

Appointment Now
Meet with an Astute expert today, we would love to help you think about your enterprise applications, and how the cloud can deliver greater value to your customers.
Accelerating
Productivity
With many organizations offering PeopleSoft services worldwide, what makes us standout is our ability to evolve quickly and integrate the latest tools and technologies into our workflow.
Expertise and Experience
Highly skilled professionals with years of experience.
Unique Approach
Comprehensive Testing Approach that covers all critical aspects.
Enriched with Tools & Technologies
Utilizing advanced and industry-leading tools & technologies
Customized Solutions
Customized solutions tailored to the unique needs of organizations.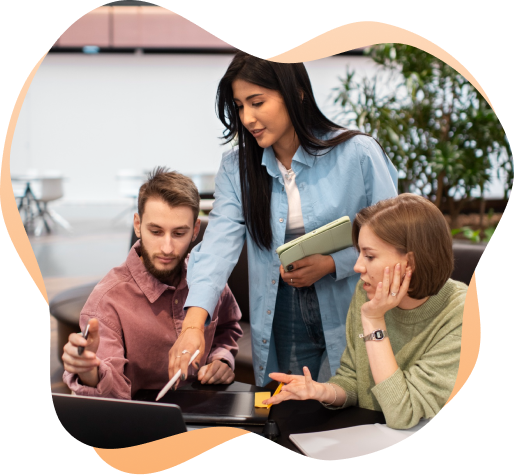 Automate and
Accelerate Testing
PeopleSoft Load testing as a service is a testing offering that provides businesses with comprehensive load testing capabilities for their PeopleSoft applications. It involves partnering with a skilled and experienced service provider who has expertise in load testing methodologies, tools, and the intricacies of PeopleSoft environments. By opting for PeopleSoft Load testing as a service, businesses can leverage the knowledge and resources of the service provider to validate the performance and scalability of their PeopleSoft applications. Astute Business Solutions employs industry-leading load testing tools, best practices, and proven
methodologies to simulate high user loads, measure system response times, and analyze performance metrics. Other benefits include:
Automated test execution
Automated defect tracking
Dashboard style reporting
Batch-mode testing
Oracle
Cloud Migration

FAQ
Frequently asked questions regarding Astute Business Solutions Migration Service to Oracle Cloud.
What is the typical duration of an Oracle Cloud Migration project?
The duration of your Oracle Cloud Migration project is largely dependent on the size and number of environments you are migrating as well as your ability to test and validate the migration process. On the short end we've seen some migrations complete in less than 10 weeks, on the long end we've had a project run 20 months. The average duration of a Cloud Migration is around 12 weeks.
How is an Oracle Cloud Migration priced?
There are several factors that work into the price of an Oracle Cloud migration.
Number and Size of Environments
Complexity of Environments
Estimated Duration of Migration Project
Customer Appetite for Change
Is the migration a pure lift and shift, or is it move and improve?
If you purchase a three year Managed Services contract from Astute Business Solutions, we have a program that provides you with a free cloud migration project (lift and shift).
Have you performed an Oracle Cloud Migration in my industry?
Astute Business Solutions is Oracle's premier partner for Applications Unlimited migrations to Oracle cloud. We have successfully migrated customers of varying sizes to the Oracle Cloud in the following industries:
Energy
Financial Services
Healthcare
Higher Education
Hospitality
Life Sciences
Manufacturing
State and Local Government
Can you migrate PeopleSoft to the Oracle Cloud?
Yes! PeopleSoft is our heritage as a company, and one of our strongest offerings. We are competent and confident that we can move your PeopleSoft environments, regardless of pillar, to the Oracle Cloud.
Can you migrate Ellucian Banner to the Oracle Cloud?
Yes! Ellucian Banner runs its very best when it's hosted on Oracle Cloud Infrastructure. Astute Business Solutions has a great track record of performing Ellucian Banner migrations to Oracle Cloud. Our long experience with higher education and expertise with Oracle cloud make Ellucian Banner a perfect fit for Astute Business Solutions.
Ready to
Connect?
Please fill the following form, we will get back to you within a business day.
General Contact Form