What is the
PeopleSoft

Test Framework(PTF)?
The PeopleSoft Test Framework (PTF) is a powerful tool designed to automate functional testing within the PeopleSoft application. Leveraging the intrinsic functionality of PeopleSoft, it allows users to record, playback, and maintain test scenarios, effectively reducing the time and resources dedicated to repetitive manual testing. It allows a high degree of customization, allowing tests to be adapted to specific business processes, and it's valuable for regression testing after patches or upgrades. With PTF, organizations can improve the quality of their PeopleSoft applications, reduce errors, and ensure consistent performance across all modules.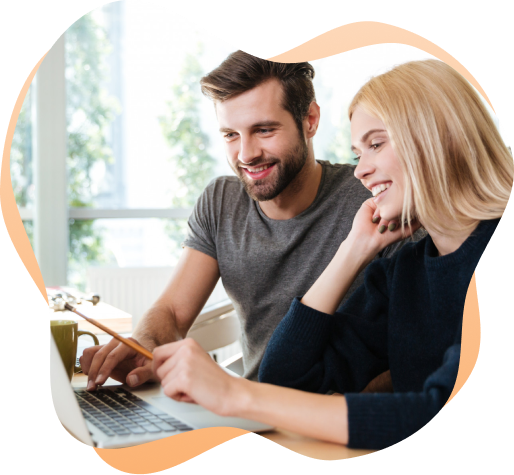 PTF
Features
Automated Functional Testing:
PTF enables users to record and play back tests for functional paths within PeopleSoft applications, which can greatly reduce the time and effort spent on manual testing.
Test Maintenance:
The test maintenance feature allows users to easily update and maintain test cases. This ensures that the testing process remains relevant and effective as business processes evolve and change.
Regression Testing:
PTF is an effective tool for regression testing, as it allows businesses to automatically check that previously functional features still work after patches or updates.
Customizability:
PTF supports a high degree of customization, allowing tests to be tailored to specific business processes. This ensures that testing is as relevant and comprehensive as possible, covering the unique processes and workflows of an organization.
Our Features
We craft consumer-centric solutions by embedding diverse features and functionalities.
FasTest is purpose-built for PeopleSoft applications, is natively integrated and certified with PeopleTools and PeopleSoft Test Framework. FasTest delivers:
01
Pre-Built PTF Test Libraries
02
Test Automation Dashboards
FasTest is more than technology, it is a set of tools and processes that address not just test coding and execution pain point, but also the lifecycle management challenges of PeopleSoft applications. FasTest delivers the ability to track and maintain all test assets, update them with new releases of PUM and Tools, test implementation and test management best practices, training for FasTest and PTF, and ongoing maintenance and support services.
01
Test Dashboards with KPI's
02
Defect Management tool
03
Test Lifecycle Management
04
Maintenance and Support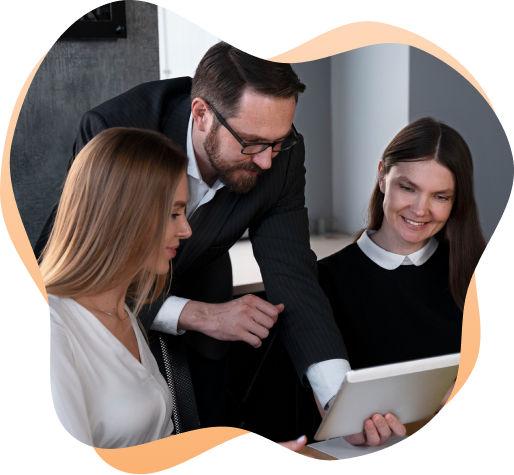 How does PTF
Automation Work?
PeopleSoft Test Framework (PTF) operates by replicating user actions on PeopleSoft applications, automating the process of functional testing. Users can record a sequence of actions within the application, creating a "test script." This script can then be ru+n or "played back" to automatically replicate the recorded actions. If an update or change to the application is made, the same test script can be run again to verify that the change hasn't inadvertently disrupted functionality elsewhere - a process known as regression testing. Tests can be tailored to specific business processes, allowing for a high degree of customization in testing. Furthermore, the scripts can be parameterized, allowing for different sets of data to be tested using the same steps. Overall, this approach saves time and effort, reduces the potential for human error, and ensures a thorough and consistent testing process.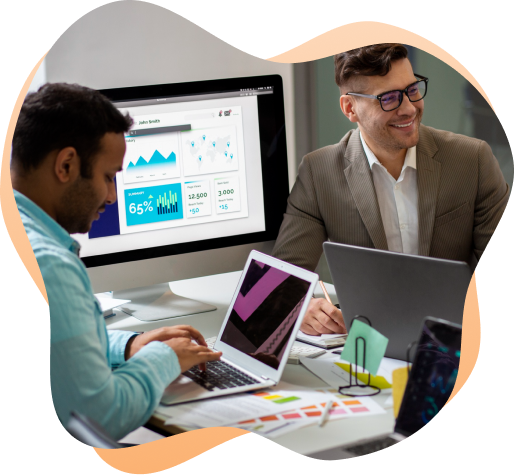 Using
PTF
To use PeopleSoft Test Framework (PTF), the user first records a test by performing a series of actions within a PeopleSoft application, creating a test script. Once the script is generated, it can be edited and customized as needed, including parameterizing inputs for variability in testing. This test script is then executed or "played back" by PTF, automatically replicating the user's actions on the application, and validating the expected versus actual outcomes. Finally, the user analyzes the results generated by PTF to identify any discrepancies, thus enabling them to detect any potential issues within the application.
Benefits of Deploying PTF
How Does
Astute

Help with

PTF?
Astute Business Solutions can help an organization with their PeopleSoft Test Framework (PTF) journey
Ready to
Connect?
Please fill the following form, we will get back to you within a business day.
General Contact Form
Schedule an

Appointment Now
Meet with an Astute expert today, we would love to help you think about your enterprise applications, and how the cloud can deliver greater value to your customers.
Accelerating
Productivity
With many organizations offering PeopleSoft services worldwide, what makes us standout is our ability to evolve quickly and integrate the latest tools and technologies into our workflow.
Expertise and Experience
Highly skilled professionals with years of experience.
Unique Approach
Comprehensive Testing Approach that covers all critical aspects.
Enriched with Tools & Technologies
Utilizing advanced and industry-leading tools & technologies
Customized Solutions
Customized solutions tailored to the unique needs of organizations.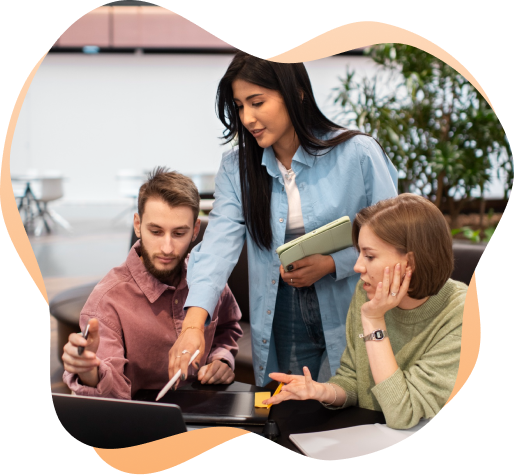 Automate and
Accelerate Testing
PeopleSoft Load testing as a service is a testing offering that provides businesses with comprehensive load testing capabilities for their PeopleSoft applications. It involves partnering with a skilled and experienced service provider who has expertise in load testing methodologies, tools, and the intricacies of PeopleSoft environments. By opting for PeopleSoft Load testing as a service, businesses can leverage the knowledge and resources of the service provider to validate the performance and scalability of their PeopleSoft applications. Astute Business Solutions employs industry-leading load testing tools, best practices, and proven
methodologies to simulate high user loads, measure system response times, and analyze performance metrics. Other benefits include:
Automated test execution
Automated defect tracking
Dashboard style reporting
Batch-mode testing
Oracle
Cloud Migration

FAQ
Frequently asked questions regarding Astute Business Solutions Migration Service to Oracle Cloud.
What is the typical duration of an Oracle Cloud Migration project?
The duration of your Oracle Cloud Migration project is largely dependent on the size and number of environments you are migrating as well as your ability to test and validate the migration process. On the short end we've seen some migrations complete in less than 10 weeks, on the long end we've had a project run 20 months. The average duration of a Cloud Migration is around 12 weeks.
How is an Oracle Cloud Migration priced?
There are several factors that work into the price of an Oracle Cloud migration.
Number and Size of Environments
Complexity of Environments
Estimated Duration of Migration Project
Customer Appetite for Change
Is the migration a pure lift and shift, or is it move and improve?
If you purchase a three year Managed Services contract from Astute Business Solutions, we have a program that provides you with a free cloud migration project (lift and shift).
Have you performed an Oracle Cloud Migration in my industry?
Astute Business Solutions is Oracle's premier partner for Applications Unlimited migrations to Oracle cloud. We have successfully migrated customers of varying sizes to the Oracle Cloud in the following industries:
Energy
Financial Services
Healthcare
Higher Education
Hospitality
Life Sciences
Manufacturing
State and Local Government
Can you migrate PeopleSoft to the Oracle Cloud?
Yes! PeopleSoft is our heritage as a company, and one of our strongest offerings. We are competent and confident that we can move your PeopleSoft environments, regardless of pillar, to the Oracle Cloud.
Can you migrate Ellucian Banner to the Oracle Cloud?
Yes! Ellucian Banner runs its very best when it's hosted on Oracle Cloud Infrastructure. Astute Business Solutions has a great track record of performing Ellucian Banner migrations to Oracle Cloud. Our long experience with higher education and expertise with Oracle cloud make Ellucian Banner a perfect fit for Astute Business Solutions.
Personalized, Attentive, Professional
Astute has built a leadership position in Oracle Cloud migrations for PeopleSoft customers with repeatable processes, agile methodologies, automation tools, and best practices. Use our experience to plan and execute your next cloud project.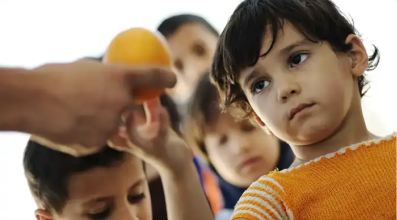 Care Focuses On Its Core Mission
CARE, a global non-profit, is able to focus on its core mission of serving the poor and needy, by eliminating data center overheads, upgrading to the latest PeopleSoft version and delivering financial tools to its field staff.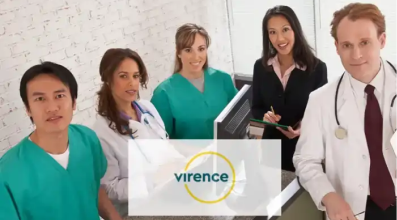 Virence Health Goes Cloud First With Peoplesoft
Virence Health, a company divested by GE Healthcare, acquired by private equity and merged with Athenahealth, looked to Oracle Cloud to host and manage its PeopleSoft Financials and Supply Chain application.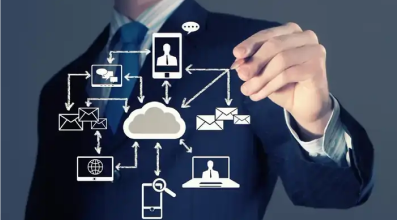 Astute Migrates From Aws To Oci
Astute Business Solutions migrated its PeopleSoft workloads from Amazon Web Services to Oracle Cloud Infrastructure to reduce TCO by 30% and increase automation by 90% with Cloud Manager.