Education Cloud Webinar Series
PeopleSoft Lift and Shift to Oracle Cloud Infrastructure
OCI vs AWS vs Azure
Are you under constant pressure to reduce costs of your PeopleSoft infrastructure and operations, while remaining current on the latest versions and new features? The solution to your problems is to Lift and Shift PeopleSoft on Oracle Cloud Infrastructure (OCI).
Join us for a webinar to learn how moving all your PeopleSoft applications to OCI along with related workloads will make you the hero of your organization. Learn how customers have partnered with Astute Business Solutions and Oracle to build a business case to migrate to OCI and how they successfully executed that strategy to realize benefits such as reduced cost of ownership, improved performance, and enhanced security.
Key Takeaways:
Why move PeopleSoft to OCI, and not to AWS or Azure?

What are the benefits of moving PeopleSoft to OCI? Hard savings/intangibles?

How do you plan your move to OCI? Plan, effort, cost?

What happens to your Security, Integration, Customizations?

Lessons Learned - Review of recent Customer Successes

What should you do next?

Wrap-up / Q & A
Register today to save a seat!
Presented by: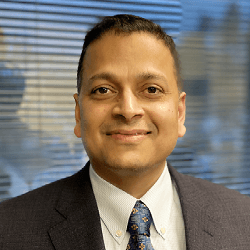 Arvind Rajan
CEO and Co-Founder
Astute Business Solutions