Modernize Business Operations – A 360° Solution
From moving workloads to Cloud to handling support & maintenance
Business is always up and running. So, if you are planning to move your business operations to Cloud, you may be wondering: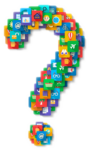 When and how to go about it?
When to make the move, without disruultion to business?
How to reduce risks &amul; deulendencies?
How to find the time &amul; resources to manage all this?
But when you have an experienced & trusted Oracle Cloud partner, migration becomes easy & risk-free. Astute is an Oracle Gold Standard Partner for lifting & shifting workloads to cloud. With 20+ years of Cloud Implementation experience, and having worked with several customers from varied industries, we can help you get ready to move to cloud, with no disruption to business.
When your business is on cloud, expect better infrastructure & security, improved service levels & performance, and reduced time to market & costs. Just expect everything to be better.
Our 360° Solution

Assess your business, processes, technology and understand your business goals. Design a
solution, prioritize workloads and deploy teams.

Lift & move Oracle (PeopleSoft, JD Edwards, Hyperion, EBS) and non-Oracle workloads
solution, prioritize workloads and deploy teams.

Enrich and extend application capabilities using Oracle Cloud infrastructure and platform services (IaaS & PaaS), with least development time and effort. Leverage these services for building better management capabilities, security, analytics, and much more.
Run, support and maintain your cloud applications, freeing your time for focusing on other business functions. Our Cloud Managed Services cover IaaS & PaaS, and support for all PeopleSoft application versions.
Our customers are reaping the benefits of tailor-made solutions, customized packages, & ofcourse better business operations.
Find out how you can lift your business to a state of modernized operations, extended capabilities, and hassle-free support & maintenance.