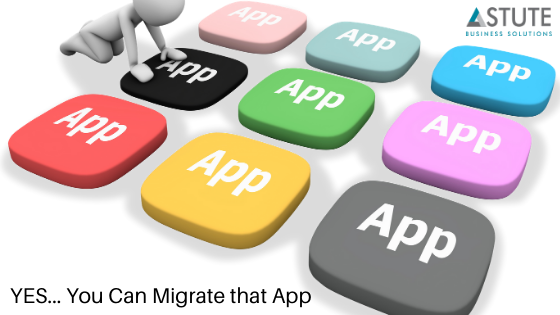 If you thought that Oracle Cloud Infrastructure (OCI) was strictly for Oracle applications, you should think again. The truth is, you can migrate any workload to Oracle Cloud—and most customers do. Oracle Cloud supports much more than just Oracle applications and databases. In fact, the majority of application workloads that are deployed on Oracle Cloud consist of Microsoft Windows, IBM WebSphere, Tomcat, and JBoss, along with third-party databases such as SQL Server, DB2, MongoDB, Cassandra, Postgres, and Sybase. With Oracle, there is no workload left behind—and no compromise.
Migrating and Hosting Non-Oracle Workloads on OCI
OCI allows for the migration of any workload to the Cloud, setting the stage for a new era of cloud-based data, applications, and infrastructure. For existing customers who are currently running Oracle applications like PeopleSoft, eBusiness Suite, JD Edwards, Hyperion, OBIEE, Primavera, Agile, Siebel, Oracle Fusion Middleware, Oracle Databases and Oracle WebLogic Server on-premise, these workloads can be migrated as-is, upgraded and migrated, refactored and optimized for a smooth transition and implementation to Oracle Cloud. With the addition of Oracle Management Cloud and Oracle Cloud Monitoring Service, you have a single pane of glass view into all applications and infrastructure workloads running on Oracle Cloud, other public and private Clouds, and your on-premise data center environments, thus minimizing costs and reducing complexity. The vast array of migration tools provided by Oracle for migrating Oracle workloads to OCI makes it easy to get started and even easier to scale. You can start by lifting and shifting a handful of business-critical applications to Oracle Cloud Infrastructure (OCI) or you can migrate all - the choice is yours. Your applications and workloads are "lifted" from the current on-prem location and "shifted" as-is to the new premise in the Cloud. With this migration, oftentimes there are no major changes to the architecture of the applications, data flow, or authentications, unless you want to introduce those elements.
Oracle Cloud is Proven for All Applications and Workloads
Application Development and Testing
Move select application development activities to Oracle Cloud Infrastructure

Choose the languages, tools, and open source technologies you need

Gain versatile infrastructure options - no just Oracle Database and Oracle Applications, but also third-party middleware and apps
Production Deployments
Move your entire environment to the cloud—IaaS, PaaS, and SaaS
Run Oracle Database, Oracle Applications, and Oracle middleware
Include non-Oracle databases, applications, and middleware
Launch new apps in days rather than weeks
Enjoy unified management with complete visibility and control
Also ideal for data warehouse workloads, DBAs have instant access to infrastructures such as servers, network, storage, and database platforms while utilizing cloud-based tools for monitoring, analytics, and management. They can take full advantage of a wide range of platform services for business intelligence, as well as, the use of Oracle's cloud-based integration services to accommodate third-party analytical applications.
Customers that have an existing on-premise license can leverage that investment to use Oracle Database Cloud. And Oracle Bring Your Own License (Oracle BYOL) allows Oracle Database customers to seamlessly migrate to the cloud. Once applications are moved to the cloud, experts like Astute Business Solutions, can help run, manage, and maintain those assets for as long as you wish. With the utilization of Managed Services, you'll have 24x7 expert cloud support so that you can focus more of your time and resources on business critical activities and company goals.
When you're ready to start planning your journey to the cloud, remember that non-Oracle and third-party applications can also be migrated to Oracle Cloud Infrastructure. You do not need to invest in new applications or make any changes to existing applications. With Astute Business Solutions and Oracle Cloud, no application gets left behind.
Contact Astute at info@beastute.com to learn how your organization can transition to a secure, elastic, high-performance public cloud—quickly and easily, with minimal disruption to your business.