Large Scale
Migration to OCI
Also called Data Center Exit, we at Astute Business Solutions believe that this approach to cloud adoption will bring you the greatest savings and return on investment.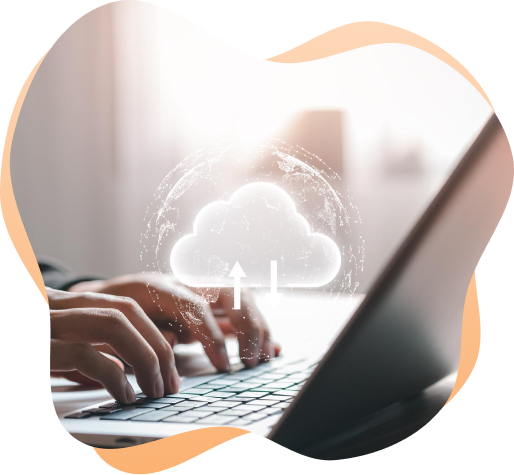 Challenges that
Data Center

Exit Addresses

Transitioning from traditional data centers to Oracle Cloud Infrastructure (OCI) addresses four key challenges: economically meeting demand fluctuations, reducing costs and improving profitability, accelerating time to market and growth, and adhering to regulatory requirements. By providing scalable, cost-efficient cloud solutions, OCI allows businesses to swiftly adjust to changing demands, significantly cuts overheads, and streamlines IT processes for faster market delivery. In addition, OCI's stringent data protection measures and region-specific data centers aid businesses in meeting rigorous regulatory and data residency requirements, thereby facilitating overall business growth and compliance.
Economically meet demand fluctuations
Oracle Cloud Infrastructure (OCI) is designed to adapt to your business's variable demands, providing an economically viable solution for fluctuating needs. With its pay-as-you-go pricing model and scalable resources, OCI ensures that you only pay for what you use, enabling you to efficiently manage costs during peak and off-peak times without risking overcommitment or costly downtime.
Reduce costs and improve profitability
With Oracle Cloud Infrastructure (OCI), businesses can realize substantial cost savings and enhanced profitability by eliminating unforeseen data center expenses and reducing overheads. OCI provides transparent, easy-to-understand billing, and its robust cost management tools enable organizations to gain a clear understanding of their costs, enabling strategic decision making and effective resource allocation that keeps your focus on profitable activities.
Faster time to market and growth
Oracle Cloud Infrastructure (OCI) can drastically reduce the time it takes to bring products and features to market by simplifying and accelerating IT processes. With support for multiple applications and technology stacks, including significant workloads on VMware, and by eliminating the need for extensive hardware administration, OCI frees your team to focus on innovation and growth, rather than being tied down by routine IT tasks.
Meet regulatory requirements
Oracle Cloud Infrastructure (OCI) is built with an intrinsic focus on compliance and data residency, making it an ideal solution for organizations that must adhere to strict regulatory requirements. Not only does OCI offer robust data protection and privacy features, but its global presence with region-specific data centers helps ensure data residency needs are met, further bolstering its commitment to regulatory compliance and sustainability initiatives.
Taking a deeper
look at Data Center

Exit to OCI
Dive into the 'Migration Strategies' and 'Success Metrics' to gain a comprehensive understanding of the Data Center Exit to Oracle Cloud Infrastructure (OCI) journey.
Migration

Strategies

Migration Strategies offer a roadmap for transitioning from traditional data centers to Oracle Cloud Infrastructure, outlining the critical steps to ensure a smooth and successful move. These strategies, tailored to your organization's unique needs, aim to minimize downtime, reduce risks, and maximize the benefits of the cloud environment.
01
Rehosting ("Lift & Shift")
Applications are moved from the existing environment to the cloud with minimal changes. This strategy is quick and non-disruptive but may not fully leverage the advantages of the cloud environment.
02
Replatforming
Applications are moved to the cloud with some level of modification to leverage the benefits of cloud-native features, such as scalability and resilience.
03
Refactoring/Re-architecting
This strategy involves making significant changes to the application to take full advantage of cloud-native features and capabilities. While this method is the most time-consuming and complex, it can lead to better performance, scalability, and cost savings in the long run.
04
Repurchasing
This strategy involves moving to a different product that's already cloud-based. It's sometimes referred to as "drop and shop." While this approach can require significant change, it can be a good opportunity to update outdated software and streamline processes.
Success
Metrics
Success Metrics provide quantifiable benchmarks to evaluate the effectiveness of your transition from a data center to Oracle Cloud Infrastructure. These metrics cover various aspects of the transition including cost efficiency, performance improvement, scalability, and regulatory compliance, offering a clear view of your achievement towards business and IT objectives.
01
Cost Savings
This is one of the most tangible metrics, reflecting the direct savings achieved by moving to the cloud. It includes reduction in infrastructure costs, operational expenses, and cost efficiencies gained through the scalable nature of cloud services.
02
Operational Efficiency
This metric tracks the improvements in business processes and workflows, such as reduced time to market, increased productivity, and the ability to focus more on core business tasks rather than IT infrastructure management.
03
Performance Improvement
This measures the enhancement in application performance, including speed, reliability, and uptime. It can also track the scalability of applications to handle peak loads.
04
Regulatory Compliance
This metric is particularly important for organizations in heavily regulated industries. Success can be measured by the organization's ability to meet all data protection, privacy, and other regulatory requirements, while benefiting from the cloud's security features.
Benefits of Data Center Exit to Cloud
Reaping the Rewards:

The Comprehensive Benefits of

Data Center Exit to Oracle Cloud

Infrastructure
Exploring the Operational and Financial Advantages of Transitioning to OCI
Operational Benefits
Operational Excellence: Leveraging OCI for Enhanced Business Efficiency
Oracle Cloud Infrastructure (OCI) propels operational excellence by offering scalable resources, enhancing overall efficiency, and accelerating time-to-market. By taking over routine infrastructure management tasks, it allows businesses to focus on strategic initiatives and core competencies. In addition, OCI's comprehensive cloud capabilities enable rapid application development, testing, and deployment, significantly shrinking the timeline from idea to execution.
Scalability:

OCI provides on-demand, scalable resources that adjust to your business needs, facilitating seamless operations during both peak and off-peak periods.

Improved Efficiency:

By managing infrastructure tasks such as maintenance, updates, and hardware provisioning, OCI allows your teams to focus on strategic initiatives and core business functions.

Faster Time-to-Market:

With OCI's robust cloud features, businesses can develop, test, and deploy applications faster, significantly reducing the time-to-market.
Financial Benefits
Financial Optimization: Unleashing Cost Savings and ROI with Oracle Cloud Infrastructure
Transitioning to Oracle Cloud Infrastructure (OCI) unlocks significant financial benefits, including cost savings, predictable spending, and increased return on investment. By eliminating the need for on-premises hardware and reducing overhead costs, OCI allows businesses to redirect their resources toward growth initiatives. Its clear, transparent billing and pay-as-you-go model make budget management more predictable, while improved operational efficiency drives a substantial return on investment over time.
Cost Savings:

Transitioning to OCI can lead to significant cost savings by eliminating the need for on-premises hardware, reducing overhead costs, and offering a pay-as-you-go pricing model that matches your usage.

Predictable Spending:

OCI provides clear, transparent billing, which makes it easier to predict spending and manage budgets effectively.

Return on Investment:

The combination of reduced costs and improved operational efficiency can result in a substantial return on investment over time.
Schedule an

Appointment Now
Meet with an Astute expert today, we would love to help you think about your enterprise applications, and how the cloud can deliver greater value to your customers.
In-person
September 18, 2023
09:00 AM ET
Oracle Cloud World
In-person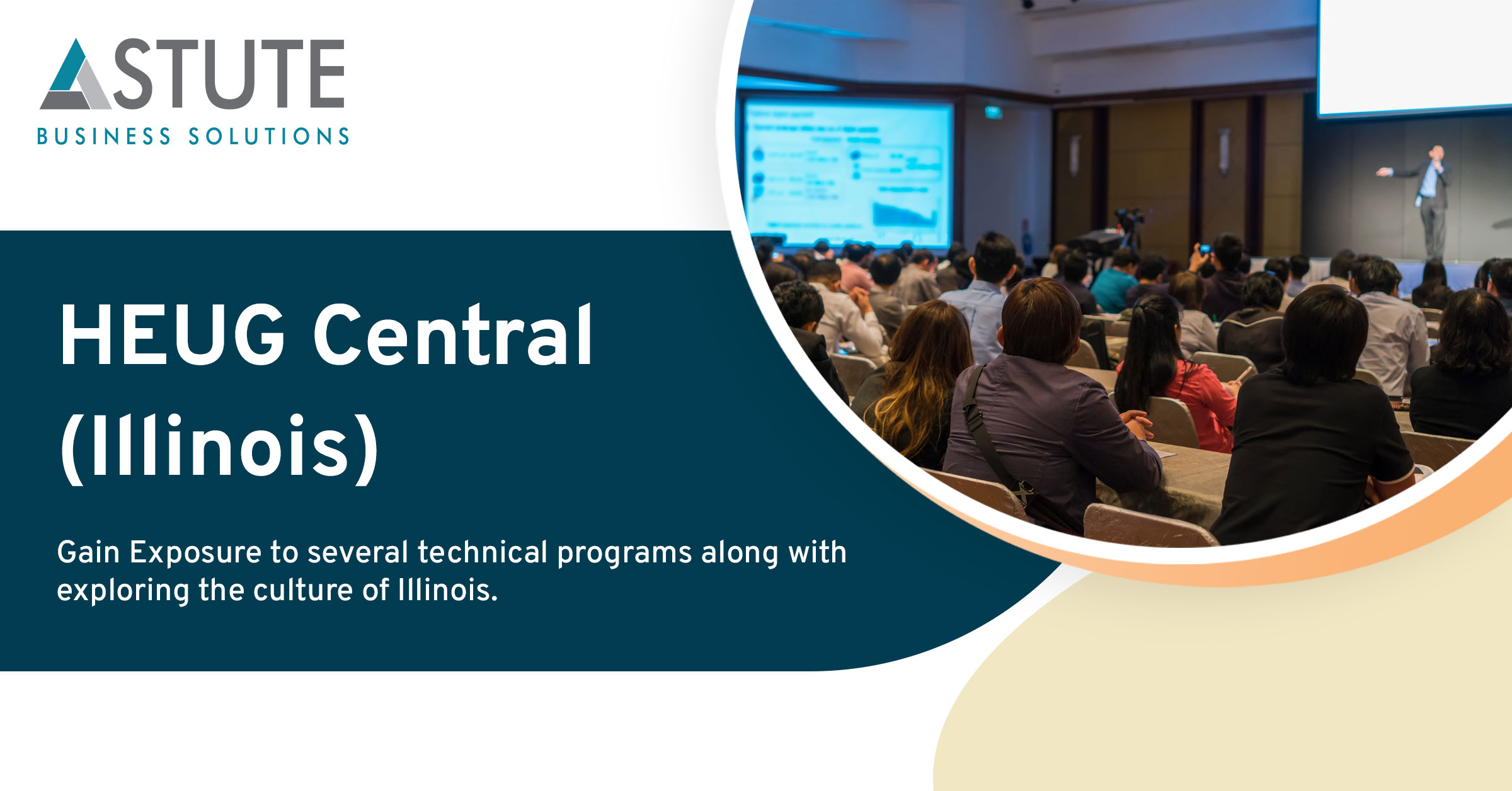 October 2, 2023
09:00 AM ET
HEUG Central - Illinois
Virtual event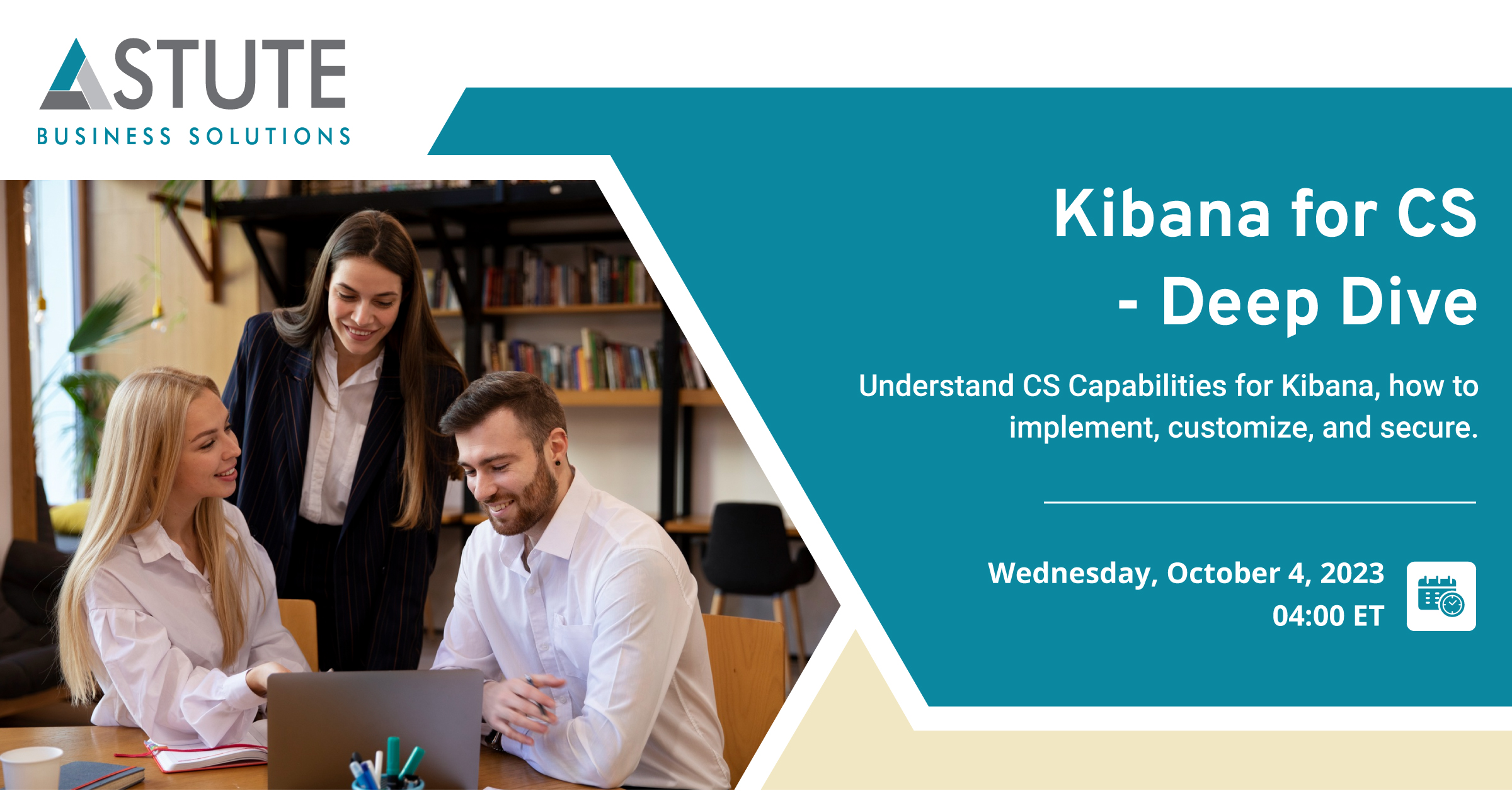 October 4, 2023
04:00 PM ET
Non-technical
Peoplesoft reporting
Kibana for CS - Deep Dive
In-person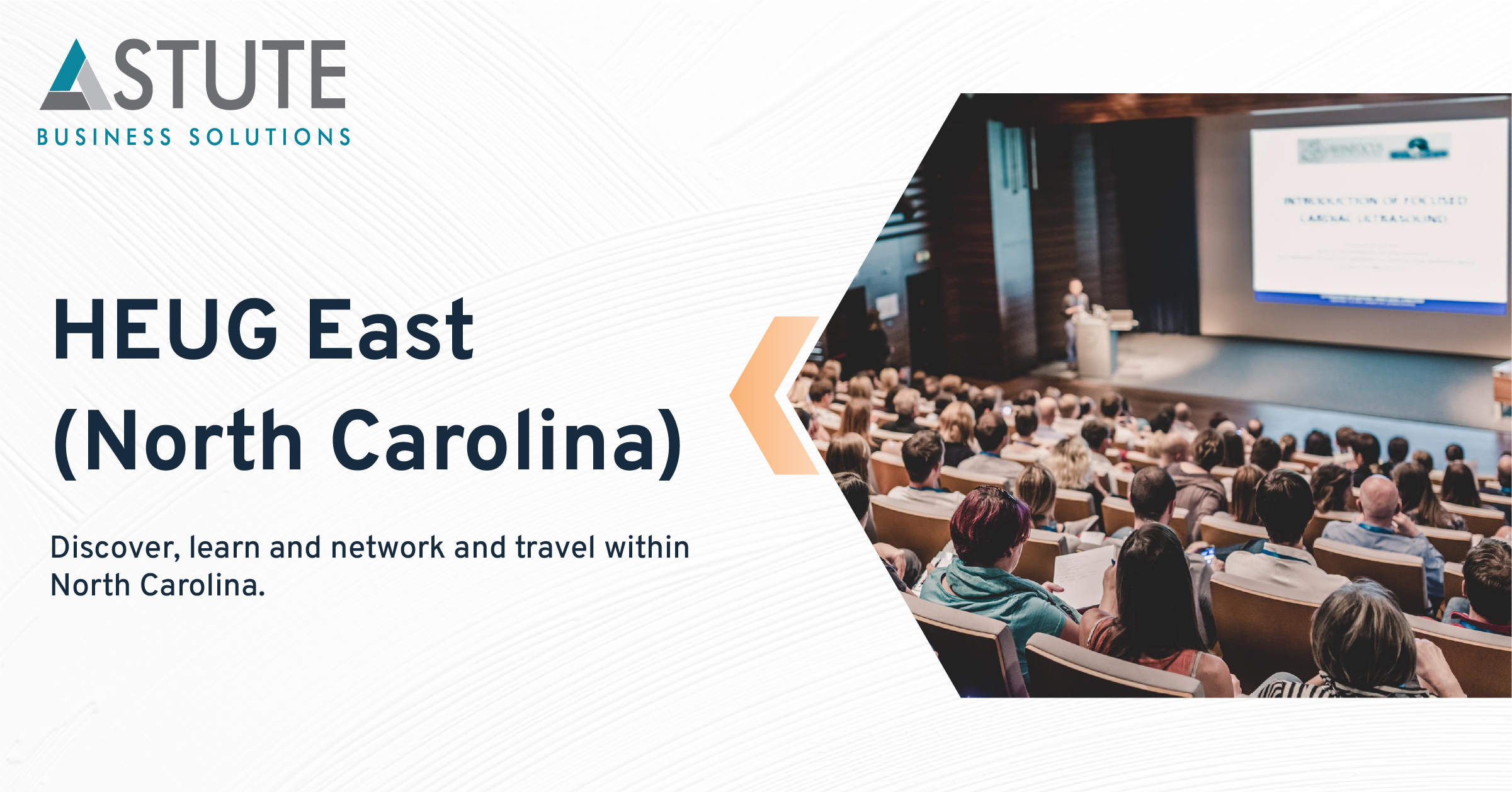 October 9, 2023
09:00 AM ET
HEUG East - North Carolina
Virtual event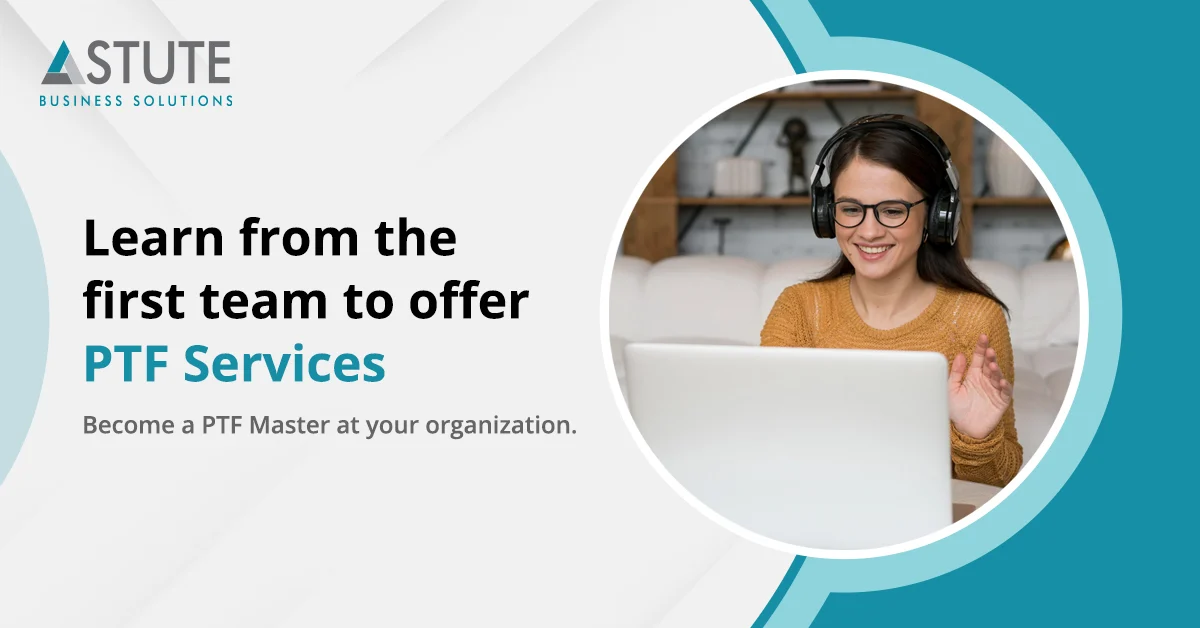 October 11, 2023
04:00 PM ET
Technical
Peoplesoft testing
Webinar: Mastering PTF - Tips and Tricks for CS
Virtual event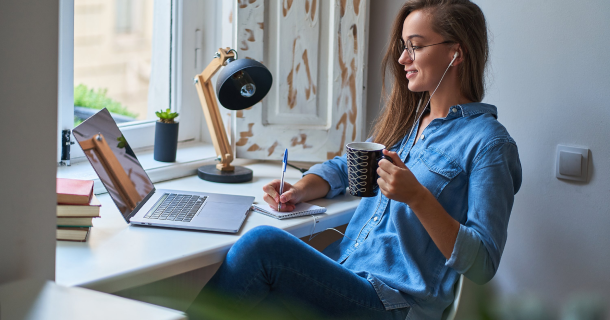 October 23, 2023
04:00 PM ET
Virtual Conference: RECONNECT Dive Deep
Ready to
Connect?
Please fill the following form, we will get back to you within a business day.
General Contact Form