Making Sense

of As A Service
You have a lot of options today when it comes to cloud services, and we've gathered experience with many of them. Whether you are already a cloud veteran, or are beginning your journey as a cloud neophyte, Astute Business Solutions has the right people to provide you with the information you need to make informed decisions. We have experience with multiple clouds, but are currently exclusively focused on Oracle Corporation's cloud offerings. As an Oracle Gold, Cloud Standard, Managed Services Provider, we are trained and ready to help enable your business vision.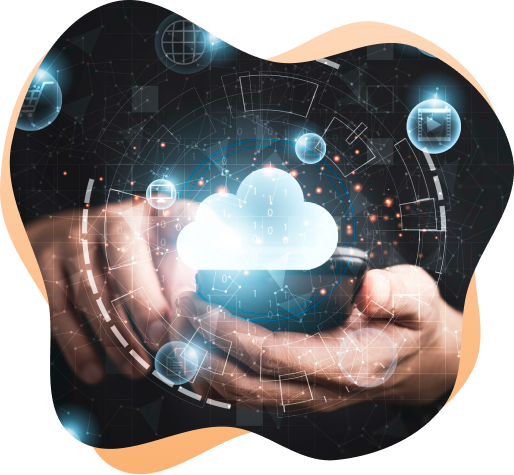 Learning
About the Cloud
One of the most convenient ways for you to learn about the cloud is to take advantage of Astute's offer to perform a free virtual cloud advisory services workshop. Typically, we would get together on a Zoom conference for a two or three hour meeting where we can engage in a meaningful conversation based on your interests. A cloud workshop usually covers these types of topics:
Introduction to Oracle Cloud
Understanding Cloud Layers (IaaS, PaaS, SaaS)
Networking in the Cloud
Cloud Integration
Security in the Cloud
Organizational Change Readiness
Workload Specific Discussions
Understanding Cloud Automation
Monitoring in the Cloud
Cloud Migration Strategies
Cloud Business Case
From Needs Definition to
Solution Roadmaps
Are you looking to create a Cloud Strategy for your organization? Let Astute assist you in parsing through the options, and unpacking the jargon to help you determine the best customized plan for your computing needs. We will bring our product and industry experience and expertise and our lessons learned to help you avoid the common pitfalls of moving to Cloud.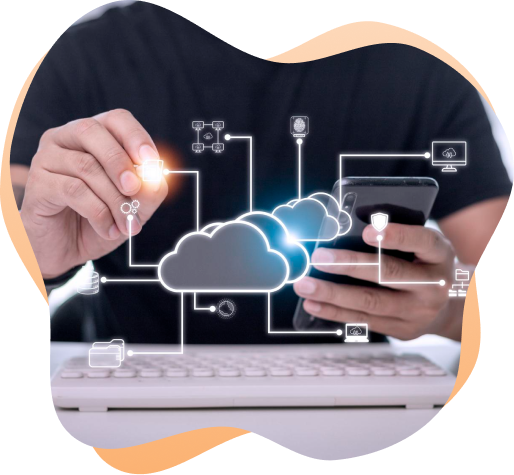 Migrate, Manage, Optimize
Looking to move a custom or packaged application to the cloud? Oracle Cloud Infrastructure is where you want to be. If it runs on Windows or Linux, it can run on Oracle Cloud Infrastructure. Astute's specializes in hybrid-cloud and multi-cloud assessments.
PeopleSoft on Oracle Cloud Infrastructure (OCI)
PeopleSoft on Oracle Cloud Infrastructure delivers benefits that are hard to match or beat. As the Oracle Partner with the most PeopleSoft to Cloud migrations completed, we have the experience and expertise to help you succeed with your migration.
Ellucian Banner on Oracle Cloud Infrastructure (OCI)
With deep Education industry and Student Information Systems experience, we have helped customers migrate and operate Ellucian Banner ERP on Oracle Cloud where it runs best. We are proud to say that all of our Ellucian Banner customers are reference customers.
Disaster Recovery on Oracle Cloud Infrastructure (OCI)
Astute's partnership with Rackware Inc allows us to provide an industry-leading DR solution in terms of approach, cost-balance, and ease of use. Gone are the days where you had to reserve a set of servers that at best were lightly used, and at worst not even powered on for the case of an unlikely emergency. Rackware RMM allows us to install small agents onto your servers while standing up a Rackware management server that is capable of provisioning the rest of your fleet only when you need it. You've never seen DR this easy.
Platform
(PaaS)
Oracle platform offerings are aimed at helping you to maximize your productivity by eliminating the need for you to manage underlying infrastructure. Your only concern is running and maintaining the platform piece to which you've subscribed. Learn more about how Astute Business Solutions can help you be more productive with the following platform solutions.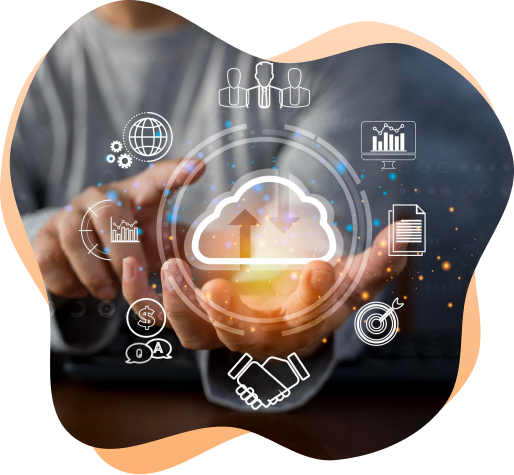 Oracle Database

as a Service (DBaaS)

DBaaS extends and enhances your company's database applications in the following ways:
Increased Quality of Service
Faster Deployment Time
Truly Elastic Resources
Rapid Provisioning
Oracle Cloud offers a comprehensive database management platform for traditional and modern applications, providing the first autonomous database on the market, specifically engineered and optimized for high-performance database workloads as well as hyperscale, big data, and streaming workloads.
Oracle Analytics Cloud (OAC)
Oracle Analytics Cloud empowers business analysts and consumers with modern, AI-powered, self-service analytics capabilities for data preparation, visualization, enterprise reporting, augmented analysis, and natural language processing/generation.
Oracle Management Cloud (OMC)
Oracle Management Cloud is a suite of integrated monitoring, management, and analytics cloud offerings. Oracle Management Cloud enables you to store uploaded data in a single unified platform. It automatically analyzes data using machine learning, proactive monitoring, analysis, and correlation across its offerings.
Identity Cloud Service (IDCS)
The next generation comprehensive security and identity platform that is cloud-native and designed to be an integral part of the enterprise security fabric, providing modern identity for modern applications.
Oracle Digital Assistant (ODA)
Oracle Digital Assistant is a conversational interface for business applications. Powered by AI technology, such as machine learning and natural language processing, Oracle Digital Assistant interprets the user's intent, automating processes and delivering contextual responses to voice or text commands.
Oracle Integration (OIC)
Oracle Integration handles the mundane aspects of connecting SaaS and on-premises applications so you can focus on business innovation. Take advantage of best practice examples, machine learning-based recommendations, and an extensive library of application adapters for secure, enterprise-grade connectivity. Increase business agility with visual, low-code process automation. Give employees, customers, and partners the services they need to work more productively—anytime, anywhere, and on any device.
Web Application Firewall (WAF)
Oracle Cloud Web Application Firewall is a cloud-based, PCI-compliant, global security service that protects applications from malicious and unwanted internet traffic. Oracle Cloud Infrastructure WAF can protect any internet-facing endpoint, providing consistent rule enforcement across a customer's applications.
Software
Oracle currently provides the world's most advanced, and complete business software suite as-a-service. Offerings include:
Enterprise Resource Planning (ERP)
Human Capital Management (HCM)
Supply Chain Management (SCM)
Marketing
Sales
Service
Cloud Advisory

Services
If your question isn't answered here, please feel free to contact us.
Are your Cloud Workshops really free?
Yes, for any legitimately interested company, we are happy to conduct a two to three hour virtual cloud workshop for free. It's our way of allowing you to get a feeling for our skill, and the way that we work.
How much does it cost to use Oracle Cloud?
Oracle Cloud pricing is transparent. Astute Business Solutions is committed to helping you go through the process of sizing our cloud infrastructure. If you want to try it on your own, you can do so with Oracle's Cost Estimator.
Do you offer paid Cloud Advisory engagements?
Yes, if you feel that your needs are deeper than what can be accomplished in a two to three-hour meeting, our team is ready and able to perform a more in-depth engagement. We are happy to help you with:
Cloud Education
Cloud Sizing
Business Case Development
Roadmap Planning
Competitive Bid Processes
What deliverables does the Cloud Assessment produce?
The Cloud Assessment is tailored to your business needs and it can be structured to your industry, market segment, complexity, security, and compliance needs. The deliverables include but are not limited to:
Current state analysis
Future state solution
Cloud reference architecture
Strategy and Roadmap
Cloud Migration Plan
Does your assessment include Proof-of-Concepts?
We have conducted many POC's and POV's as part of our Cloud Assessments. Customers have a choice and they can pick and choose the areas where a POC is needed. Astute will partner with the Customer and the Cloud provider to conduct the POC.
Oracle Cloud, PeopleSoft, and Ellucian
Banner Experience
Want to know more about us? Check out some of our blogs and case studies.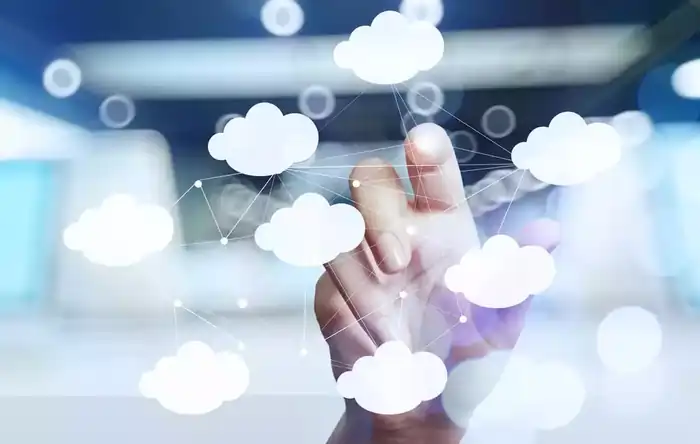 5 Things You Can Do Better With PeopleSoft on Cloud
Oracle cloud infrastructure as a service (iaas) and platform as a service (paas) now offers peoplesoft customers many attractive options to streamline maintenance activities while reducing administrative overheads.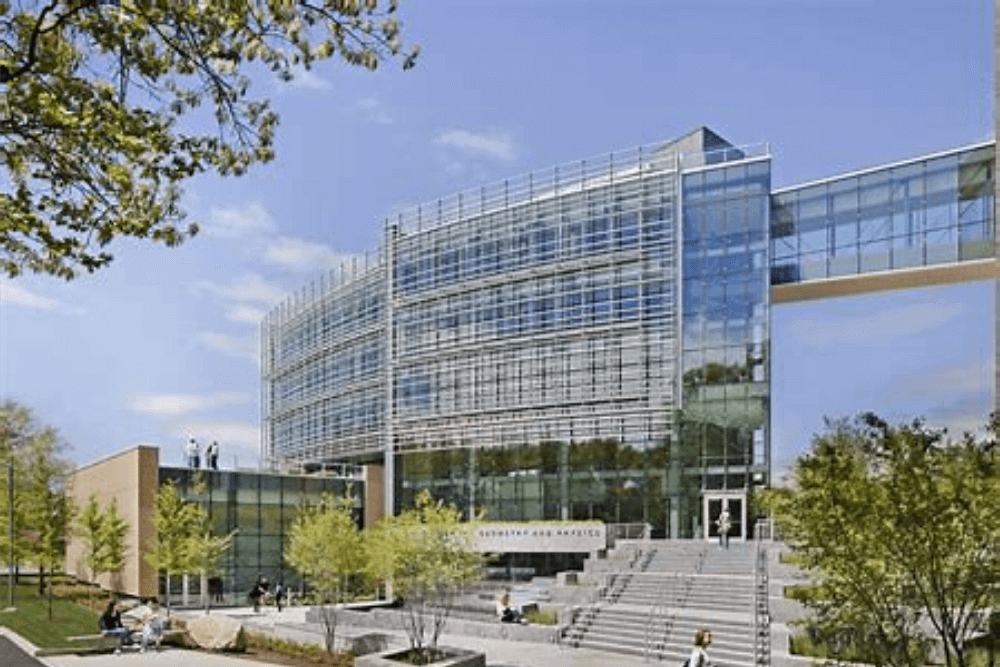 Stonybrook Selects Oracle Cloud
Stonybrook university, part of suny, evaluated its options and selected oracle cloud infrastructure for its peoplesoft applications to reduce tco and improve performance.

Syneos Health Selects Oracle Cloud
Syneos health engaged astute to assess its needs and develop a roadmap for peoplesoft, oracle ebs, hyperion and obiee applications, to move them from hosting and on-premise locations to oracle cloud.
Virtual event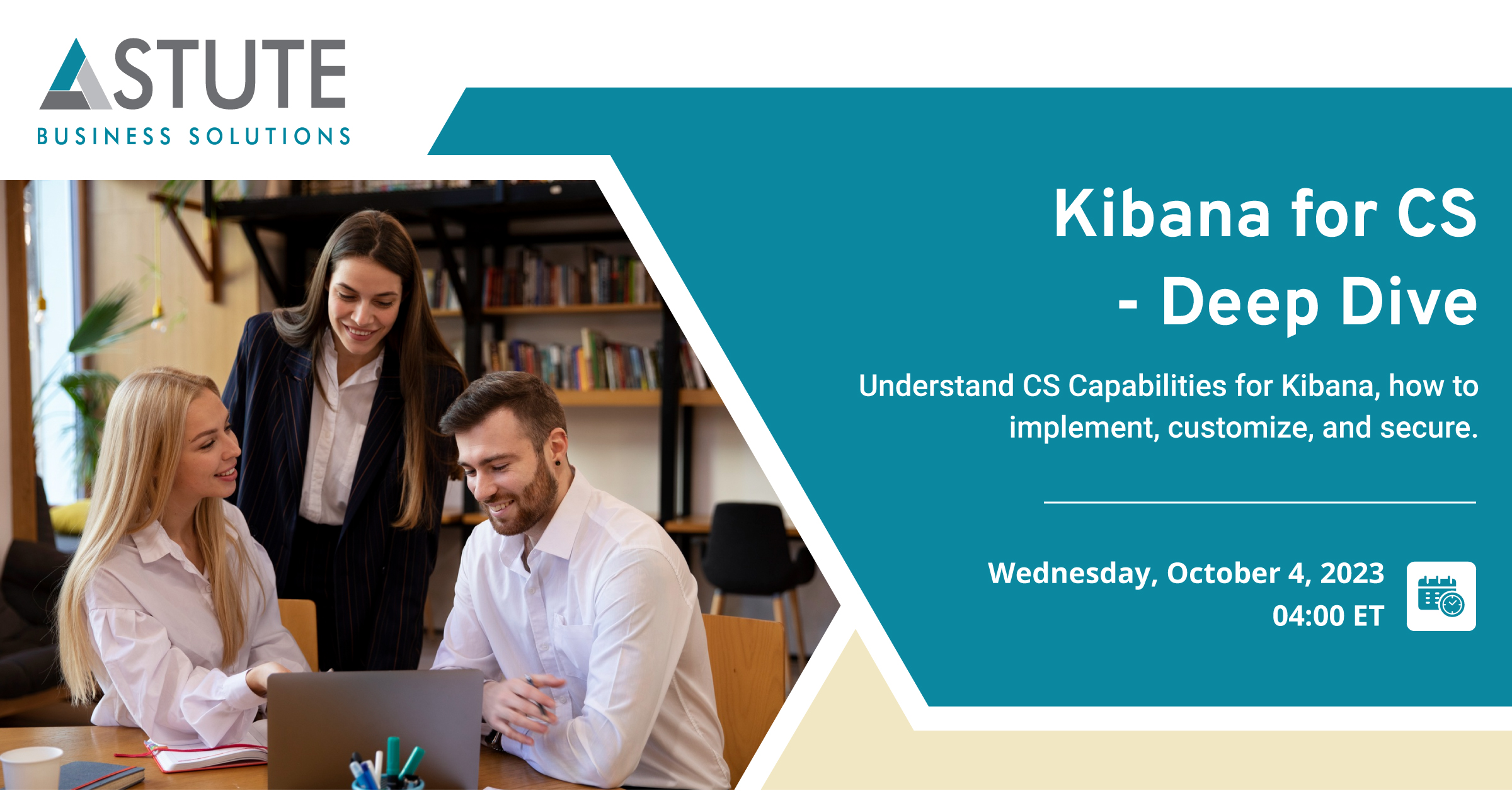 October 4, 2023
04:00 PM ET
Non-technical
Peoplesoft reporting
Kibana for CS - Deep Dive
In-person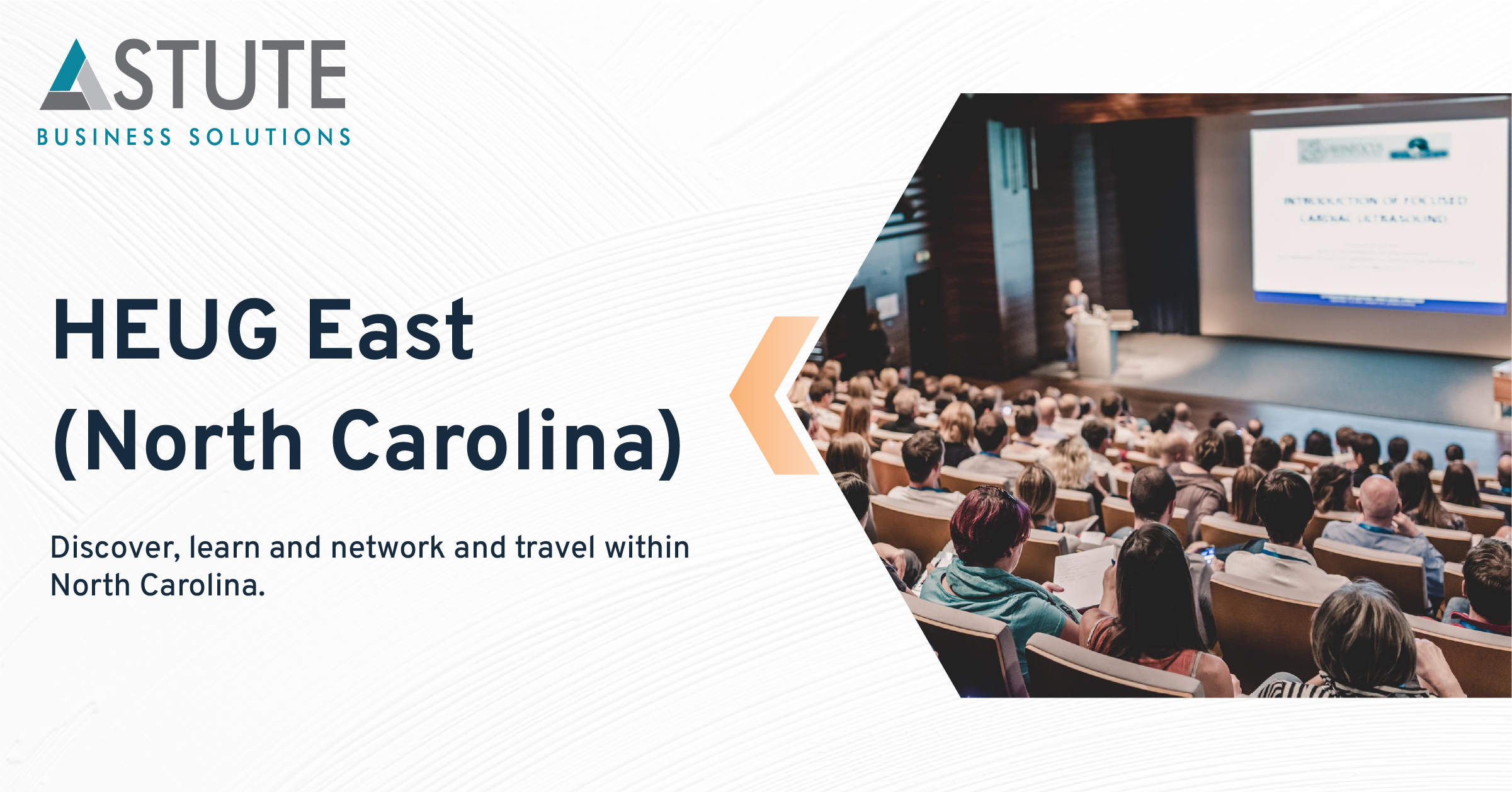 October 9, 2023
09:00 AM ET
HEUG East - North Carolina
Virtual event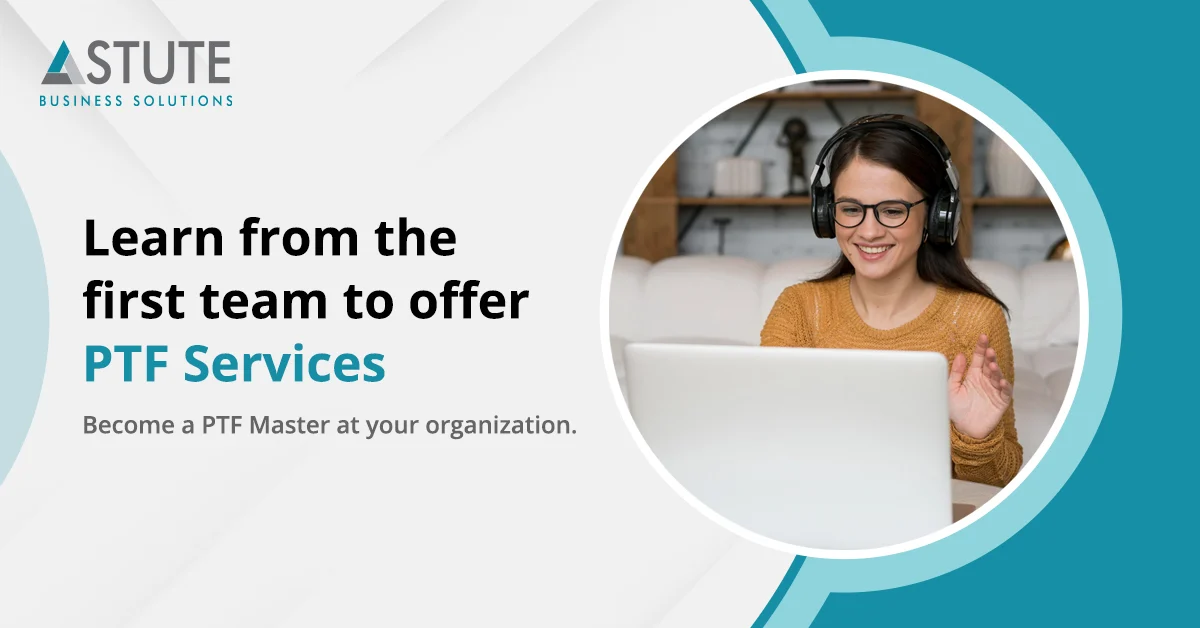 October 11, 2023
04:00 PM ET
Technical
Peoplesoft testing
Webinar: Mastering PTF - Tips and Tricks for CS
Virtual event
October 18, 2023
02:00 PM ET
Back Office Evolution: Modernizing ERP Systems
Virtual event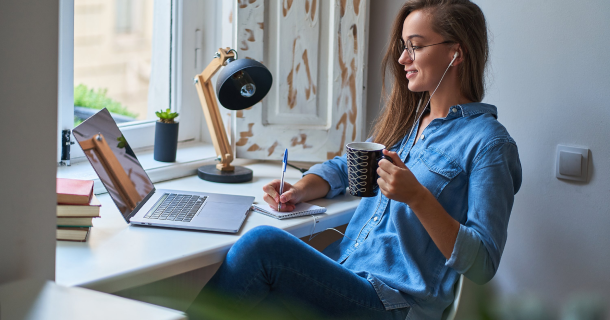 October 23, 2023
04:00 PM ET
Virtual Conference: RECONNECT Dive Deep
Ready to
Connect?
Please fill the following form, we will get back to you within a business day.
General Contact Form
Schedule an

Appointment Now
Meet with an Astute expert today, we would love to help you think about your enterprise applications, and how the cloud can deliver greater value to your customers.
Free
Cloud Advisory

Workshop
Since every environment is uniquely different we'll customize a solution just for you. Let's talk to see how we can help you reap the benefits of our Cloud Advisory Service.