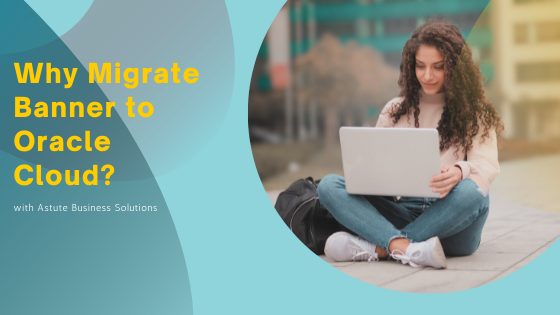 Banner by Ellucian powers a number of higher education institutions and is built to address the challenges faced by Higher Ed when it comes to enterprise resource planning (ERP). However, institutions that run Banner on-premise are quickly finding themselves facing several limitations, such as the cost of maintenance of servers and hardware, the timely implementation of security updates, and the expense of disaster recovery solutions, all of which are making it difficult to manage resources and deliver services that are needed by students and staff. As a result, institutions need to begin thinking about migrating Banner to the cloud. This move will allow colleges and universities to take advantage of the flexibility of Oracle Cloud Infrastructure (OCI) while keeping essential Banner ERP solutions.
Issues Associated with Running Banner On-Premise
Running Banner On-Premise is Prone to Error
When Banner is run on-premise, maintaining its applications must be conducted manually by staff. Not only is this system prone to human error, but it's incredibly time-consuming as well. This leads to personnel experiencing burnout as they try to keep up with demanding maintenance needs. As a result, universities are hiring IT staff solely to maintain their on-site Banner applications rather than innovate on their overall IT infrastructure.
It can be Costly, and Costs are Unpredictable
Running Banner on-premise is costly, both in terms of financial resources being put towards staff who need to maintain an on-premise system and in terms of purchasing, installing, and refreshing on-premise hardware. Not only do universities need to budget for these costs, but the cost of maintaining an on-premise system is unpredictable too.
Due to the high costs associated with operating Banner on-premise, institutions are finding it difficult to invest in technology that will meet the future needs of students, staff, and faculty, such as new hardware or improved online learning services. In fact, in an annual survey from the Association of College and University Housing Officers International, 54% of institutions cite the unpredictability of costs as a significant reason why they may not keep up with their technology needs.
Security Options are Limited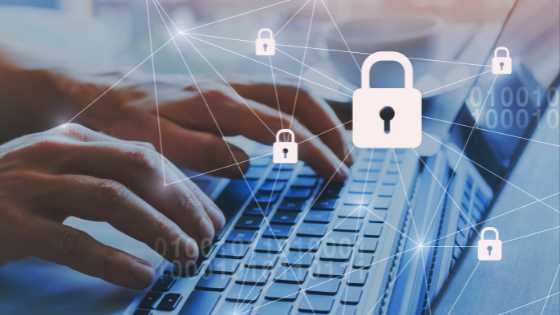 Running Banner on-site reduces the number of database security and encryption options that a university or college can access. When Banner is operated on-site, updating its applications to access the newest security updates and tools can be expensive and difficult to achieve. This issue came to a head for many institutions back in 2019.
In 2019, a security vulnerability was discovered in older versions of Banner. Institutions that transitioned to Banner 9 were safe from this vulnerability, as they were able to install a security patch released by Ellucian. However, institutions that did not have the resources to transition to Banner 9 found that their student data could potentially be left vulnerable to hackers. Although Ellucian found no instances of this vulnerability being exploited, the security flaw still drew concern from the U.S. Department of Education.
Lack of Disaster Recovery Options
With on-premise Banner operations, disaster recovery must be set up manually for both production hardware and software. This can be time-consuming and is expensive for institutions to maintain, and not consistently effective. Institutions that lack the financial resources and staffing to set up and maintain a disaster recovery solution are at risk of being unable to provide continuity of service to students, faculty, and staff in the face of a disaster, such as access to grades through Banner Student, or access to financial aid through Banner Financial Aid.
How Can Migrating Banner to Oracle Cloud Solve These Issues?
Running Banner on-premise can lead to several critical issues that will affect the services an institution can provide, including restricted access to admissions, registration, and curriculum management systems. To resolve these issues, institutions need to consider migrating their on-premise Banner applications to Oracle Cloud.
Migrating Banner to Oracle Cloud Reduces Chance of Errors and Saves Time
One of the most significant advantages of migrating Banner from on-site to OCI is that many critical processes that institutions need to complete are automated. This reduces the chances of manual errors occurring, leading to outages that can easily be avoided. Just some of the processes that can be automated include cloud monitoring, infrastructure and database patching, refreshing and cloning instances, and more. This allows an institution to allocate its talents towards other critical IT processes which could improve functions around the institution and allow more room for innovation. Migrating Banner on-premise to OCI can be done smoothly and efficiently. For example, the University of Idaho completed its migration in just 12 weeks.
The Cost of Transitioning Banner to Oracle Cloud is Predictable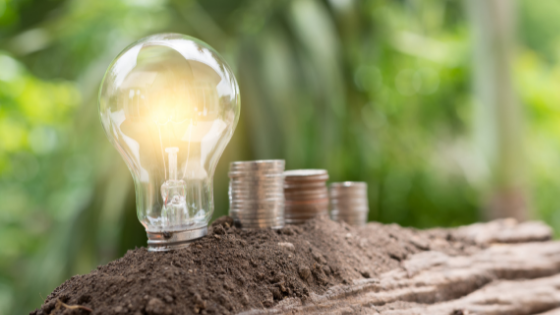 By migrating Banner to OCI, universities and colleges can control how much they're spending and have more choices to invest their financial resources into other IT innovations. In addition, migrating Banner to OCI results in significantly reduced operational costs. Institutions will be able to eliminate the costs of purchasing and maintaining hardware that needs to be kept on-premise. Institutions can save up to 40% on infrastructure, 30% on maintenance, and 25% on upgrades. When Laureate University migrated its system to OCI, it saw a 40% decrease in its total cost of ownership (TCO).
Moving Banner to Oracle Cloud Will Lead to Automatic Security Systems
Migrating Banner to Oracle Cloud allows institutions to take advantage of the Cloud Database Cloud Services available, ensuring that their mission-critical database is secure. This is especially important for institutions in protecting their student information systems, which is a frequent target of ransomware attacks.
On Oracle Cloud, there are mechanisms and tools at an institution's disposal to ensure the security of its databases. For example, Transparent Database Encryption (TDE) is natively enabled at the Database Cloud Services level, protecting stored data if the storage media is stolen. TDE also allows an institution to control the database users and applications that can access stored data. In addition, Oracle Database automates TDE master encryption key and Keystore management, reducing the chances of manual errors.
Automated Disaster Recovery
When Banner is migrated to Oracle Cloud, disaster recovery is automated. As a result, disaster recovery costs a fraction of the price of an on-premise disaster recovery solution. This makes it feasible for institutions with limited resources to put a disaster recovery solution in place, ensuring that the people they serve can continue to access important services, like financial aid, should a disaster strike.
This is one reason why Gonzaga University decided to migrate from Banner version 8 to OCI. Now, they can typically failover to their disaster recovery site in as little as 5 to 10 minutes, greatly reducing downtime and service outages.
It's Time to Migrate Banner from On-Premise to Oracle Cloud
Institutions need to seriously consider the benefits of migrating Banner from on-premise to the Oracle Cloud. Running Banner on-premise has several disadvantages for a university or college; it's time-consuming, costly, and prone to errors. Both security and disaster recovery options are limited, which has a negative impact on the services they can provide to students, faculty, and staff, especially if any unexpected events ever took place.
When an institution migrates Banner to OCI, they'll see significant time and cost savings. This shift can be completed quickly as OCI transfer projects can be completed in three to four months. All versions of Banner can run on Oracle Cloud.
It's not a question of "if" an institution should migrate Banner to Oracle Cloud, but a question of "when." To ensure that you get a solution that is right for you, partner with Astute Business Solutions. We are a Trusted Oracle Cloud Business Partner with expertise in migrating Banner to Oracle Cloud Infrastructure and have a 100% customer success rate on Oracle Cloud Migrations. Schedule your free assessment today.