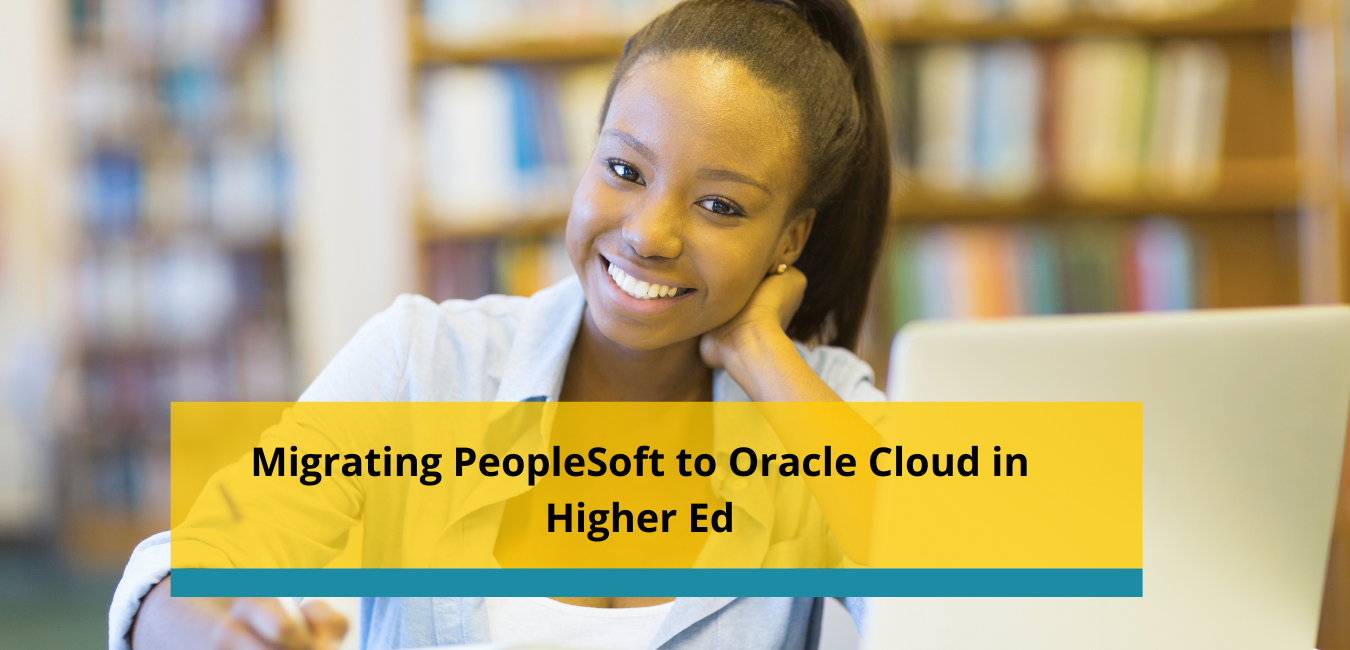 Higher education faces several challenges when it comes to implementing new technology. Maintaining legacy systems comes at a high cost, making it difficult to allocate financial resources towards innovation. Legacy systems are difficult to scale and can be incredibly inefficient.
This unfortunate reality is especially true for institutions running PeopleSoft. PeopleSoft plays an important role by providing student information systems, financial and procurement management systems, and human resource and payroll management systems. Keeping it updated and maintained is complex, effort-intensive, and costly. Among the myriad of challenges posed by Covid and shrinking IT budgets, institutions are being forced to rethink the high costs of hardware refresh projects and the high cost of maintenance and support for on-premise data centers. For these institutions, it's time to get out of the data center and into a public cloud infrastructure.
While ripping and replacing PeopleSoft applications with Software as a Service (SaaS) applications is an option for some, it is not feasible, nor desirable for many institutions, given the lack of maturity of SaaS solutions for higher education, the high cost of implementing SaaS, and the complex change management that comes with SaaS.
So, in the near term, institutions can migrate PeopleSoft to the Oracle Cloud Infrastructure (OCI) to reduce cost, improve performance, and improve security. Higher education institutions can modernize PeopleSoft by using OCI Platform as a Service (PaaS) such as Oracle Digital Assistant, Oracle Integration Cloud, and Oracle Analytics Cloud. They can continue to take advantage of innovations in PeopleTools and Oracle Database technologies to solve current business challenges and innovate without redesigning the application or the underlying architecture. Moving PeopleSoft to OCI also allows institutions to continue developing longer-term strategies for their enterprise applications by freeing up resources to explore, evaluate, and define future-state SaaS solutions for their organizations. This shift is an essential step that will help institutions make progress and improve their services and facilities to secure positive experiences for students, staff, and faculty members.
Consider the current challenges associated with legacy systems, and why these may be impairing your institution's functions and ability to innovate:
Challenge #1: The
High

Cost of Maintenance and Innovation

It's no secret that the cost of maintaining the IT infrastructure of any institution is high. On average, institutions are spending around $1620 per full-time student, staff, and faculty member that attends the school. In larger schools that must support more full-time students, staff, and other faculty members, that can translate into millions of dollars committed to IT expenses. For example, in 2017, the University of Washington budgeted $115.8 million on IT alone. This indicates a clear need for a system that is less costly to maintain while increasing granular cost control.
Challenge #2: The Difficulties that Come with Customization
The PeopleTools platform is highly customizable, which is one of PeopleSoft's biggest strengths. However, these customizations make it difficult for institutions to keep their PeopleSoft applications updated. They must track all their customizations across different campuses, adding a layer of complexity to their systems. This makes updates slower and more costly, leaving institutions open to security vulnerabilities that would otherwise be fixed in an update or patch. The same customizations also present hurdles that institutions have to eventually overcome if they make the move to SaaS.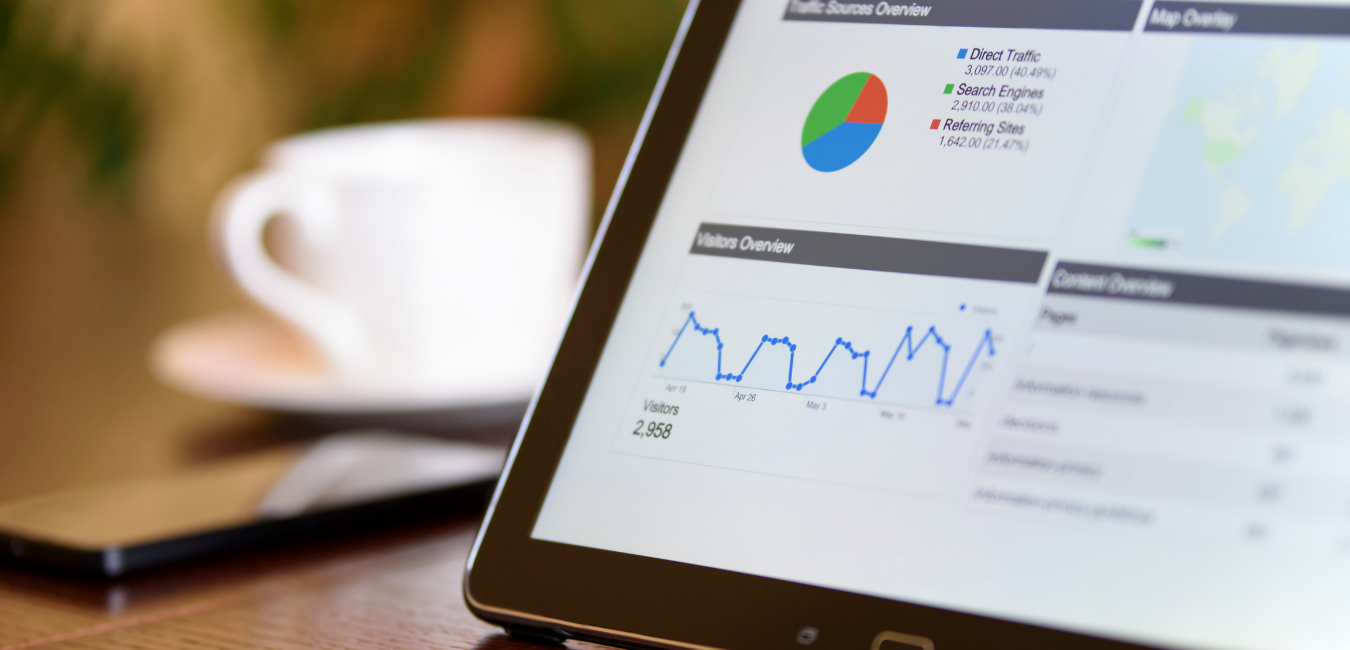 Challenge #3: The Rising Costs of Preventing Malicious Threats
Student data is the core of higher ed and must be protected from malware and ransomware attacks. Reports show that higher ed is being targeted by hackers with malware and ransomware at a much higher rate than many other industries. While institutions are working hard to cope and are trying to stay ahead of this constant race, it is nearly impossible for them to win given the increasingly complex nature of these threats. To make matters worse, these security issues have to be dealt with under the same cost pressures and maintenance headaches that affect other parts of the institution.
The Solution: Migrating PeopleSoft to Cloud
Lower Overall Costs and Greater Control
With Oracle Cloud, you only pay for what you use, and can even estimate your monthly costs. Since you can easily estimate what you'll be paying, it's easier for an institution to create and adhere to a budget. In other words, institutions are able to throttle or increase spending based on their needs. In fact, migrating PeopleSoft to Oracle Cloud Infrastructure can reduce costs by 30%.
Gallaudet University saved roughly $600,000 by migrating its PeopleSoft applications to Oracle Cloud Infrastructure. They were able to trim resources, dependencies, and TCO with this successful PeopleSoft lift and shift to Oracle Cloud while seeing an improvement in application batch performance by 50%. Gallaudet University is now able to put its financial resources towards hiring contractors to innovate their IT processes rather than only focusing on maintaining their legacy systems.
Migrating PeopleSoft to Cloud Offers Better Reliability, Scalability, and Security
By migrating PeopleSoft applications to Oracle Cloud, higher education systems benefit from the scalability of Oracle Cloud. Oracle Cloud scales both horizontally and vertically, accommodating increased loads during periods of high demand. Oracle also offers end-to-end service level agreements (SLAs) to ensure that an institution's mission-critical workloads are performing consistently. On Oracle Cloud, universities and colleges can manage, monitor, and modify their PeopleSoft resources at any time.
Oracle Cloud further provides institutions with enhanced security. OCI provides encryption at every layer of the cloud, including Transparent Data Encryption in OCI Database Cloud Service, storage, file, network, and operating system. OCI provides cloud-native services for vulnerability scanning, security auditing, and intrusion detection. The Oracle Cloud is especially valuable when it comes to protecting student information.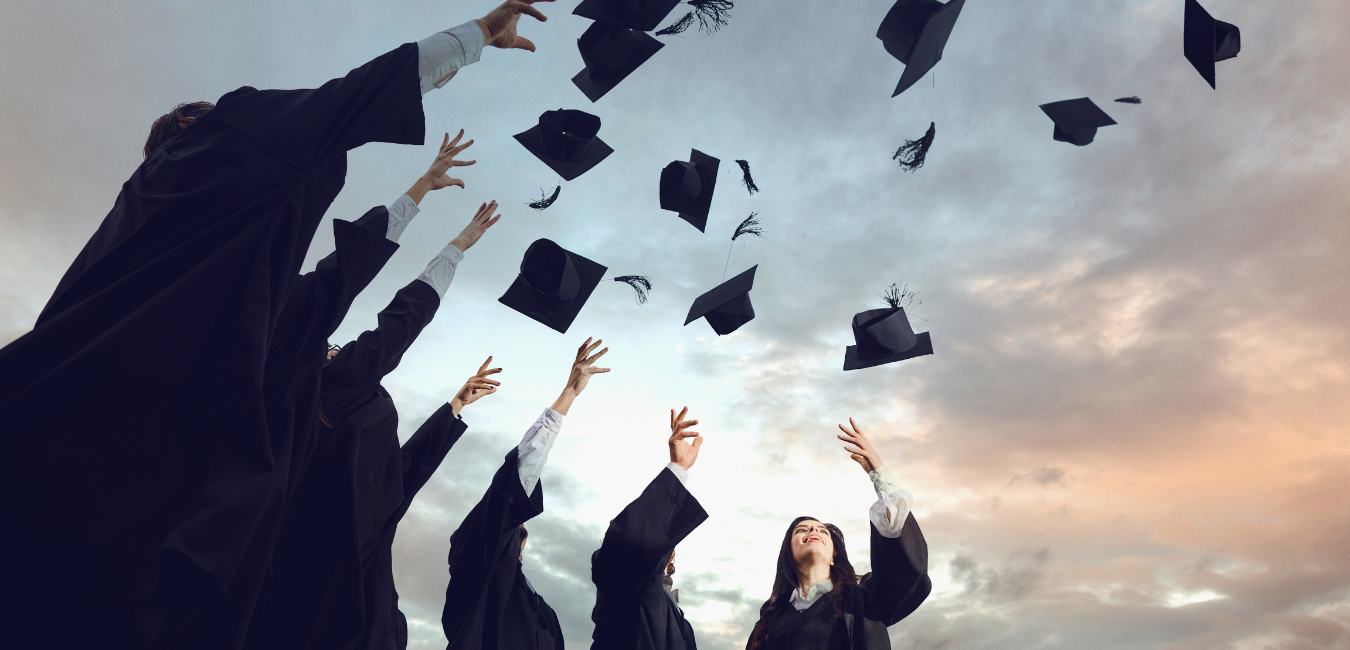 Migrating PeopleSoft to Cloud is Business as Usual but Better
Higher Ed institutions can migrate PeopleSoft applications to Oracle Cloud Infrastructure without having to sacrifice their customizations, nor do they have to compromise on integration and access controls. They have full control over their applications and infrastructure on Oracle Cloud while gaining the performance, security, and automation advantages that OCI delivers. All PeopleSoft integrations, regardless of the tools or technology, are fully supported on OCI as-is. This allows for a smooth transition to OCI without any redevelopment or modification of interfaces. The Oracle Cloud fully supports hybrid cloud and multi-cloud deployment models as well. That will ensure that PeopleSoft on OCI works effortlessly in both scenarios.
The University de Santiago de Chile achieved these benefits when they re-implemented PeopleSoft on the Oracle Cloud Infrastructure. Their legacy applications had been heavily customized, making it difficult to integrate new modern features and capabilities. As a result, students lacked access to self-service tools and both faculty and staff were unable to perform efficiently. After migrating, students had access to better mobile and desktop self-service tools, and the staff was able to move away from inefficient manual processes by using PeopleSoft Cloud Manager instead.
The Cloud Platform Services that are available can further help colleges and universities streamline operational workflows. Institutions can choose to extend PeopleSoft with the help of Oracle Cloud Infrastructure PaaS offerings such as the Oracle Digital Assistant (chatbots), Oracle Analytics Cloud, Autonomous Data Warehouse, Oracle Integration Cloud, Robotic Process Automation, and more. These offerings can help leaders at these institutions gain better insights while automating tasks and allowing decision-makers to spend more time on high-value work.
Migrating PeopleSoft to Cloud: A Cost-Effective Solution
Digital innovation is now a must for higher ed, and legacy systems can no longer keep up. By migrating PeopleSoft to Oracle Cloud Infrastructure, institutions can take advantage of new features and updates without fearing that they will fall behind.
Migrating PeopleSoft to OCI is not just cost-effective; the timing of its implementation is fast as well. If you rely on Astute Business Solutions to make this shift, you'll be happy to know that on average, we've completed projects within six months. Astute Business Solutions can create the cloud strategy and roadmap you need to successfully migrate your PeopleSoft applications to OCI. We'll help you define your needs, business drivers and priorities, critical dates, security issues, and more. Schedule an assessment today.