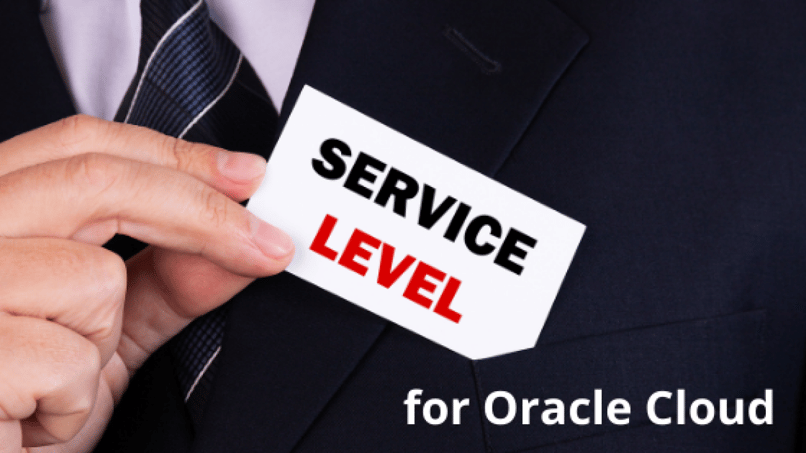 As Enterprises look at moving mission-critical workloads to the public Cloud, they seek more than just high availability from their Cloud infrastructure providers. Service Level Agreements (SLAs) for performance on public Cloud have become increasingly crucial in terms of setting quality service standards, managing expectations, addressing liabilities and responsibilities, and designing frameworks for handling and providing support during outages. Well-defined SLAs are, in fact, non-negotiable, especially when many mission-critical business operations largely depend on the reliability and quality of these services provided by Cloud infrastructure providers. Oracle Cloud Infrastructure (OCI) services offer industry-leading SLAs that provide assurances to small and large enterprises to confidently deploy their mission-critical application workloads on OCI.
OCI Performance SLA Features that Make the Difference
Oracle offers 'end-to-end' SLAs that cover the entire gamut of availability, manageability, and performance, which differentiates Oracle from other Cloud providers who only offer basic availability and do not include performance SLAs. Here are the categories of OCI SLAs.
To ensure that mission-critical workloads on OCI are highly available.
To provide manageability, empowering you to manage resources with an elastic and configurable infrastructure.
To provide industry-leading, Cloud performance SLA, giving customers higher assurance on its Cloud infrastructure for enterprise applications.
A Brief Comparison of OCI SLA vs Amazon AWS SLA
Statistics have shown that Oracle provides an approximate 99.99% SLA for virtual machines whereas Amazon provides the same at 99.95%. With respect to the Oracle Cloud database, Oracle's SLA = (100% – what they define as 'the average of the Error Rates from each one-hour period in any given month of the Services Period').
"If the vendor provides an SLA of 99.9% uptime for any unit of time, after how many units of time will the probability of the system going down equal to certainty, i.e. 100%?"
Oracle, with an SLA of 99.9%, has a (1 – 99.9%) = 1/1,000) chance of it being down at any given time. Therefore, after 1,000 units of uptime, you can expect a 1,000(1/1,000) = 100% chance of at least one outage.
Essentially, OCI's Service Level Agreement (SLA) policy allows you to define your own standards of performance for your business applications, and subsequently monitor any deviations from those standards.
| | | | |
| --- | --- | --- | --- |
| Service / Resource | Measurement | Monthly SLA Percentage | Oracle Service Credit if SLA Breached |
| Compute local NVMe drive | Disk IOPS | Resource performance greater than 90% of published performance, 99.9% of the time | 10% / 25% |
| Block Volumes | Disk IOPS | Resource performance greater than 90% of published performance, 99.9% of the time | 10% / 25% |
| Network | Network performance | Resource performance greater than 90% of published performance, 99.9% of the time | 10% / 25% |
With OCI, expedite your time-to-market with these key differentiators:
Allows definition of multiple performance objectives, and each objective when violated, triggers a failure value for ease of tracking.
Increased reliability in the enterprise application infrastructure with more than just accessibility of IaaS resources that consistently helps deliver optimum performance.
Guaranteed optimum performance whilst ensuring consistency and accessibility and the ability to monitor and manage resources running on the Cloud in the event of a mission critical breakdown.
Enhanced availability where Oracle offers different discounts if service levels are breached in any of the areas.
Rapid resolution with the least restrictive service level agreement in the event of an issue triggering multiple instances where a Service Commitment for a given OCI service is not met.
Service Credits offered for underlying compute resources consumed by customers making the claims.
Astute's Advanced Application SLA on OCI
Astute Business Solutions has the know how to negotiate a mutually beneficial SLA. Working according to SLA guarantees, predictable resource spend, rapid issue resolution, uninterrupted end-user experience, and enhanced brand loyalty. We continually strive to ensure that our customers receive impeccable service quality in a way that the service provider operates within precisely defined responsibilities and tasks.
Interested in learning more? Schedule a meeting with an Astute team member.