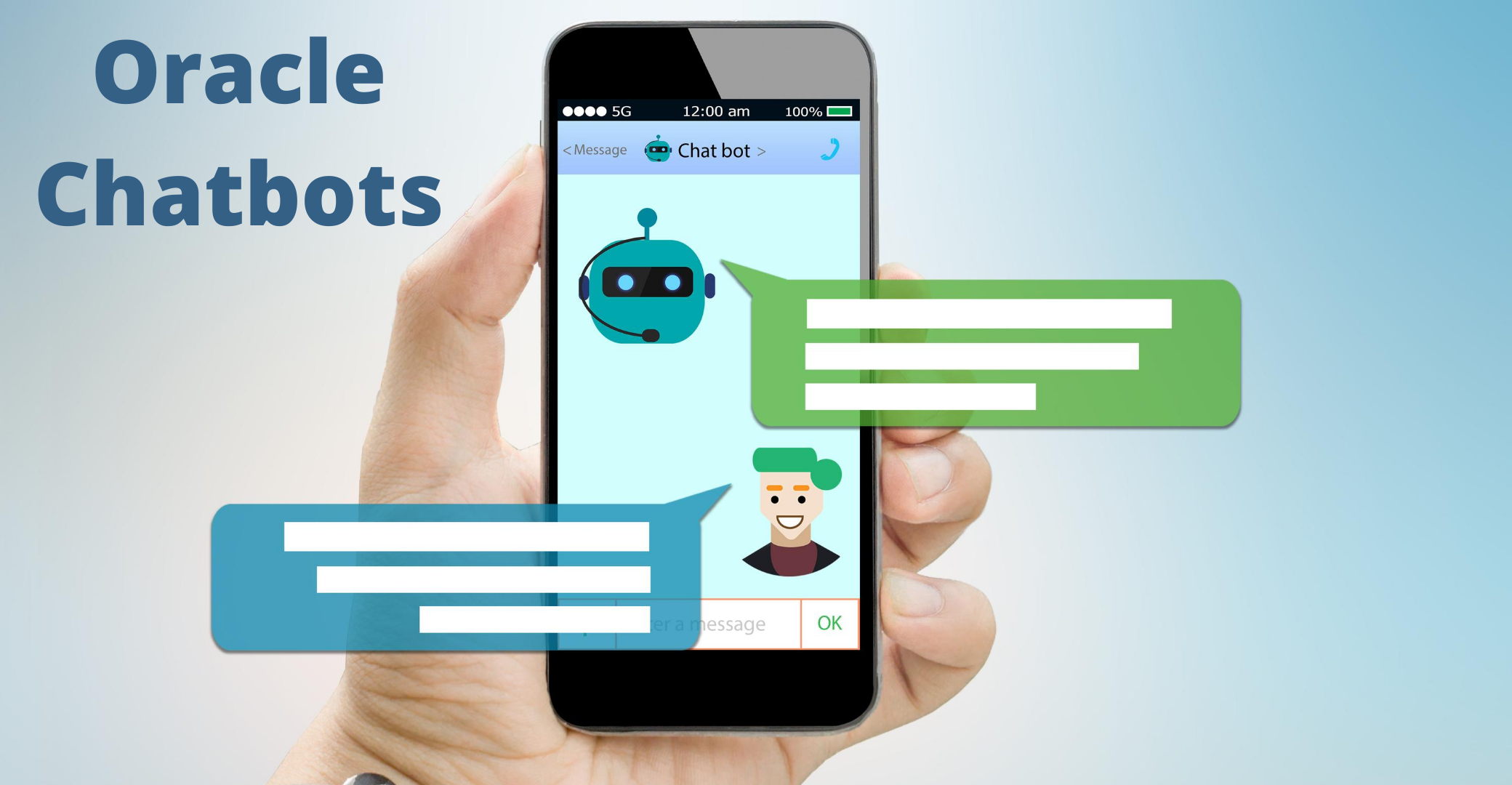 As the number of users on various messaging platforms increases the expectation for an instant response is also on the rise. Setting the bar very high, most people expect to receive an acknowledgment or response within seconds. Unlike instant messaging platforms that require human to human interaction, a chatbot is a simple to use application that's specifically designed to engage in a real-time conversation with users, all online. Customized to the environment and audience chatbot interactions have predefined conditions that are unique to the company such as information, registrations, bookings, payments, forms, etc.
Studies have shown that companies that utilize the chatbot technology have customers that are more satisfied when they are able to find what they are looking for and receive the answers they need in a convenient, timely, and efficient manner.
The Oracle Intelligent bots is an integrated feature of Oracle Mobile Cloud Service. Using this service we can develop bots that can be integrated to enterprise systems to fulfil required tasks. By using artificial intelligence (AI) and natural language processing (NLP) powered by neural networks and machine learning, Oracle Intelligent Bots can detect the user's intent and respond with relevant information. Oracle Cloud Platform makes it very convenient to develop and train intelligent chatbots without any professional AI specialists. These developed bots can be deployed on voice and text messaging channels or websites.
The intelligent bots which are created must read, understand and process human language. The tough task is to convert the human readable language into something which bot can understand. There comes the power of machine learning and NLP. NLP provides a system for the bots to read and understand human conversations. Across all industries such as retail, healthcare, travel, finance, insurance and many other industries chatbots have become the front end guard of automation. With minimal coding skills Oracle Intelligent bots have bought a solution to build bots which was backed by deep integration with enterprise systems through Oracle Mobile Cloud Service.
A game-changer, Oracle's intelligent bots include an easy to use GUI that makes building a customized chatbot solution that modernizes your support technology and takes your PeopleSoft system to a whole new level. To learn more about the Guru, student chatbot click here.
Ready to get started with Chatbots? Schedule a meeting with an Astute team member!